06-09-2018 07:18 BST / 02:18 EDT by Serebii
This update may be amended throughout the day so be sure to check back. If you have any ideas for the site, be sure to send them in
Since the release of Pokémon Ultra Sun & Ultra Moon, the Discord Chat has been rife with discussion, so be sure to visit it. Our Forums have also had these discussion and are a bustling trade and competitive section for the games. Be sure to like our FaceBook Page.
Last Update: 12:25 BST
Edit @ 09:13: Pokémon Duel | Edit @ 09:53: Episode Title | Edit @ 12:25: Episode Pictures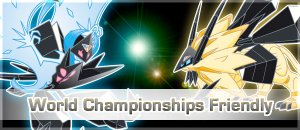 In The Games Department
Pokémon Ultra Sun & Ultra Moon - Battle Competition
Registration for the next Battle Competition has begun. This is the World Championships Friendly competition. This is a Double Battle competition using VGC 2019 Ultra Series rules where players can use all Pokémon except Mythical Pokémon and only 2 Restricted Legendary Pokémon. All Pokémon will be raised to Level 50 for the duration of the competition. Registration runs from until September 13th 2018. Battles will run from September 14th through September 16th. All entrants will get 50BP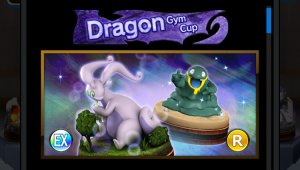 In The Games Department
Pokémon Duel - Update
The special Gym Cup, the Dragon Gym Cup has begun in Pokémon Duel. This Gym Cup increases the movement of Dragon-type figures and increases the White & Gold Attacks of Dragon-type Pokémon by 20. Within this, you can get the special Alolan Grimer figure as well as a brand new Goodra figure. It runs until September 10th 2018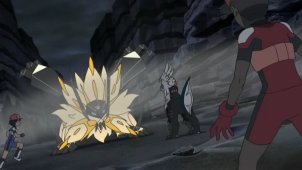 In The Anime Department
Pokémon Sun & Moon - Episode Pictures
As usual, we have done pictures from the episode that aired in Japan today. This episode features Ash & Co. going through the Ultra Wormhole in search of Solgaleo. The AniméDex has been updated with the contents of this episode. Click the picture to go to the gallery but be warned however as they contain spoilers.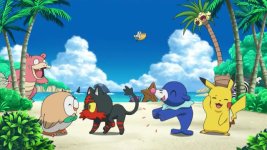 In The Anime Department
Pokémon Sun & Moon - Episode Title
Japanese TV Guides have revealed new episode titles for upcoming episodes of the anime. This episode is due to air on October 7th and features Ash & co. entering the Pikachu Valley where they encounter a mysterious woman
Episode 1034: It's an Outbreak-chu! The Pikachu Valley!!