07-10-2018 11:10 BST / 06:10 EDT by Serebii
This update may be amended throughout the day so be sure to check back. If you have any ideas for the site, be sure to send them in
Since the release of Pokémon Ultra Sun & Ultra Moon, the Discord Chat has been rife with discussion, so be sure to visit it. Our Forums have also had these discussion and are a bustling trade and competitive section for the games. Be sure to like our FaceBook Page.
Last Update: 13:00 BST
Edit @ 13:00: Pokémon of the Week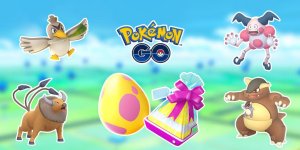 In The Games Department
Pokémon GO
Following the extension last week, from tomorrow at 20:00 UTC, any 7km eggs you receive from friends will no longer be able to spawn Kangaskhan, Mr. Mime, Farfetch'd or Tauros so be sure to collect as many eggs as you can before the event ends. This was a bonus as part of the Ultra Bonus reward event.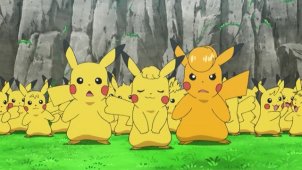 In The Anime Department
Pokémon Sun & Moon - Episode Pictures
Today was the first day of the new timeslot for Pokémon in Japan, having moves from Thursdays to Sundays and, as usual, we have done pictures from the episode that aired in Japan today. This episode features Ash, Kiawe and Mimo going to the Pikachu Valley. The AniméDex has been updated with the contents of this episode. Click the picture to go to the gallery but be warned however as they contain spoilers.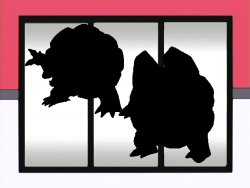 In The Pokémon of the Week Department
Who's That Pokémon
Today marks ninety-eighth entry into the Generation VII competitive field with a Kanto Pokémon. These entries are created by the visitors for the visitors and then compiled by our writers Psynergy, Jellal, Aposteriori, & Mcdanger. To get involved, Click here for the discussion forum
Today, we are covering a Pokémon introduced in the first generation. It fires rocks charged with electricity. Even if the rock isn't fired that accurately, just grazing an opponent will cause numbness and fainting. Because it can't fire boulders at a rapid pace, it's been known to seize nearby Geodude and fire them from its back. It's grumpy and stubborn. If you upset it, it discharges electricity from the surface of its body and growls with a voice like thunder. It shoots large rocks that are charged with electricity. Tremendous electric shocks are flung out across the whole area of impact. So, here it is, the ninety-eighth entry, Golem