09-08-2018 12:01 BST / 07:01 EDT by Serebii
This update may be amended throughout the day so be sure to check back. If you have any ideas for the site, be sure to send them in
Since the release of Pokémon Ultra Sun & Ultra Moon, the Discord Chat has been rife with discussion, so be sure to visit it. Our Forums have also had these discussion and are a bustling trade and competitive section for the games. Be sure to like our FaceBook Page.
Last Update: 19:30 GMT
Edit @ 14:01: Pokémon Let's Go Pikachu & Eevee | Edit @ 16:25: Taiko no Tatsujin: Drum 'n' Fun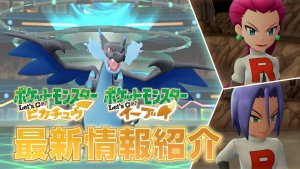 In The Games Department
Pokémon Let's Go, Pikachu! & Let's Go, Eevee!
The latest trailer for Pokémon Let's Go, Pikachu! & Let's Go, Eevee! has been released. This trailer showcases more of the game including Mega Evolution
Within the Japanese trailer, when showcasing Mega Evolution for Charizard, it lets you select between Mega Charizard X and Y when you Mega Evolve Edit @ 14:07: Multiple new screenshots have been added to our Pre-Release Screenshot Page
Edit @ 14:42: Created a page on Mega Evolution in Let's Go Edit @ 19:30: In a small video on the official site, you can see briefly that Shiny Pokémon that have been transferred from Pokémon GO to Pokémon Let's Go will remain Shiny when they appear in the overworld in the GO Park
Footage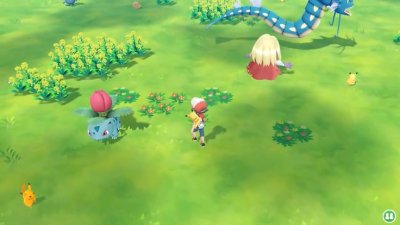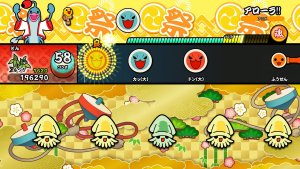 In The Games Department
Pokémon in Other Games - Taiko Drum Master
Recently it was announced that the latest in the series of Taiko No Tatsujin, called Drum 'n' Fun, was to hit Europe and North America. Today, Bandai Namco have reconfirmed that the track list will remain the same between the Japanese and localised versions so it includes the Japanese Opening theme for the Pokémon Sun & Moon anime, "Alola!". This game is out now in Japan and is due for release in the west later this year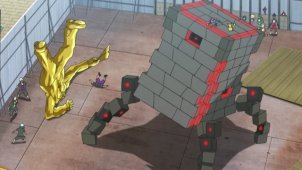 In The Anime Department
Pokémon Sun & Moon - Episode Pictures
As usual, we have done pictures from the episode that aired in Japan today. This episode features Ash & co. encountering the Ultra Beast, Stakataka. The AniméDex has been updated with the contents of this episode. Click the picture to go to the gallery but be warned however as they contain spoilers.