13-09-2018 06:23 BST / 01:23 EDT by Serebii
This update may be amended throughout the day so be sure to check back. If you have any ideas for the site, be sure to send them in
Since the release of Pokémon Ultra Sun & Ultra Moon, the Discord Chat has been rife with discussion, so be sure to visit it. Our Forums have also had these discussion and are a bustling trade and competitive section for the games. Be sure to like our FaceBook Page.
Last Update: 23:20 BST
Edit @ 10:32: Let's Go Screenshot | Edit @ 11:29: Upcoming Anime Arc | Edit @ 11:57: Episode Pictures | Edit @ 21:00: Ultra Bonus Event | Edit @ 23:20: Nintendo Direct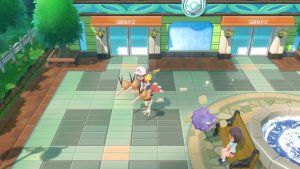 In The Games Department
Pokémon Let's Go, Pikachu & Pokémon Let's Go, Eevee
During the Nintendo Direct, they revealed the same information as the Monday reveal for Pokémon Let's Go, Pikachu & Eevee. In it, it showcased that you can learn Secret Techniques from characters in a similar way to HMs such as the captain of the S.S. Anne teaching Chop Down. It also showcased more Pokémon you ride on, specifically Rapidash and Dodrio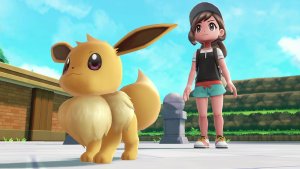 In The Games Department
Pokémon Let's Go, Pikachu! & Let's Go, Eevee!
A brand new screenshot has been released for Pokémon Let's Go, Pikachu! & Let's Go, Eevee! This screenshot does not showcase much new but does showcase more of the interactivity between the player and the partner Eevee. A larger image can be found in our Let's Go Pikachu & Eevee Pre-Release Screenshot Page We'll provide more information and screenshots as they come so keep checking back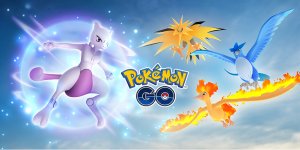 In The Games Department
Pokémon GO
The special Ultra Bonus event has begun in Pokémon GO. From now until September 20th at 20:00 UTC, Articuno, Zapdos & Moltres will be hatching in Raid Battles across the world, with a chance of their shiny variants appearing. In addition to this, Kanto Pokémon have started to spawn in greater numbers and appearing in Raid Battles until September 30th 2018. For full details on this event, we have our Event Details Page which will be updated as more information comes
Edit @ 21:11: There have been multiple reports of Shiny Geodude and Shiny Grimer appearing in the game. We're currently investigating these reports. At present it's unclear if the Alolan Forms can also be shiny
Edit @ 21:30: Raid Battles now last 1 hour 30 minutes and the Eggs only give 15 minutes warning before hatch. This is for the duration of the event. The Legendary Birds also have their special move from their special day as well of Articuno having Hurricane, Zapdos Thundershock and Moltres having Sky Attack.
Edit @ 21:37: We're also currently cataloguing all new Raid Battles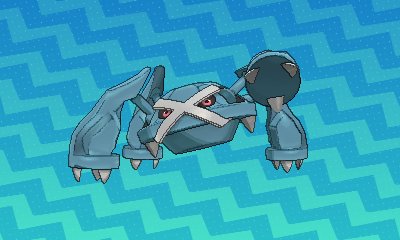 In The Games Department
Pokémon - Metagross Event
A new event has been announced in Korea. To coincide with the annual PokéFesta event, from September 15th through 26th, if you go to the Lotte Department Store in Seoul, you'll be able to get a Metagross based on the Korean National Champion, Suwoong Cheong's Metagross that he used to win an invite to the Pokémon World Championships. This Metagross is Level 50 and comes with the moves Iron Head, Ice Punch, Bullet Punch & Stomping Tantrum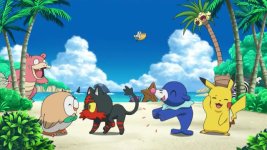 In The Anime Department
Pokémon Sun & Moon
Some further details have come out about the upcoming arc of the Pokémon Sun & Moon anime. Coinciding with the shift to Sunday evening airing on October 7th, the anime will start its new arc. Currently full details aren't known but an Eevee with long hair is shown, Team Rocket now have a Stufful with them as well as the Bewear they befriended, and Brock & Misty are shown on the poster indicating another return as well as Hau finally making an appearance with a Dartrix.
Pokémon Sun & Moon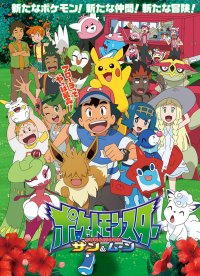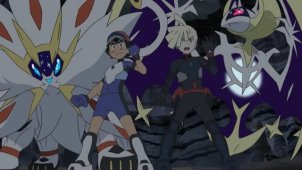 In The Anime Department
Pokémon Sun & Moon - Episode Pictures
As usual, we have done pictures from the episode that aired in Japan today. This episode features the conclusion of the Necrozma arc of the anime with Ash & Co. having to fight Necrozma to save Alola and Poipole's homeworld. The AniméDex has been updated with the contents of this episode. Click the picture to go to the gallery but be warned however as they contain spoilers.