25-11-2018 08:10 GMT / 03:10 EST by Serebii
This update may be amended throughout the day so be sure to check back. If you have any ideas for the site, be sure to send them in
Since the release of Pokémon Ultra Sun & Ultra Moon, the Discord Chat has been rife with discussion, so be sure to visit it. Our Forums have also had these discussion and are a bustling trade and competitive section for the games. Be sure to like our FaceBook Page.
Last Update: 20:59 GMT
Edit @ 10:19: Episode Pictures | Edit @ 13:36: Pokémon of the Week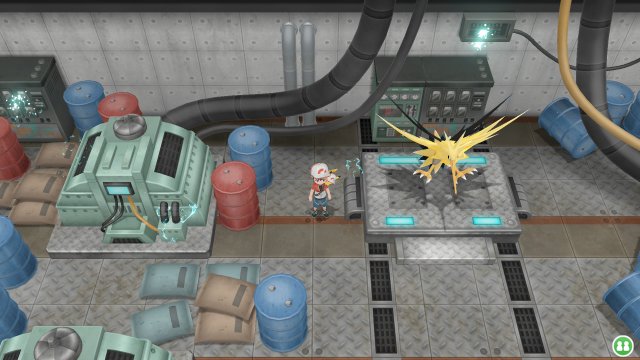 In The Games Department
Pokémon: Let's Go, Pikachu! & Let's Go, Eevee! Coverage Day 11
The games have been out a while and we have covered the vast majority of the game at this point, so our coverage is starting to slow down. If there is anything you wish to see covered, be sure to contact us.
Our Let's Go Pokédex has all the data for all 153 Pokémon in the game while our Pokéarth Section has full details on everything in each route with our Item Database listing full locations of every item in the game. Our Let's Go Section also has full information on everything from special trainers to Catch Combos
Edit @ 11:56: Updated the Master Trainers page with the absolute requirements for the Master Trainers who request to see a high powered Legendary/Mythical Pokémon
Edit @ 13:03: Updated the Send to Professor page with more reward details
Edit @ 13:59: Updated the Following/Riding Pokémon page with more item details
Edit @ 19:59: Updated the Partner Customisation page with the Crown outfit
Edit @ 20:44: Updated the Partner Powers page
Edit @ 20:59: Updated the Partner Customisation page with the Crown outfit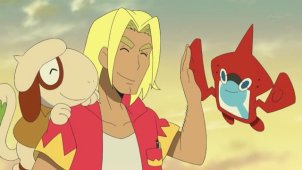 In The Anime Department
Pokémon Sun & Moon - Episode Pictures
As usual, we have done pictures from the episode that aired in Japan today. This episode features Rotom joining the cast of his favourite detective show. The AniméDex has been updated with the contents of this episode. Click the picture to go to the gallery but be warned however as they contain spoilers.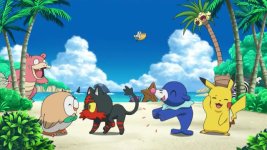 In The Anime Department
Pokémon Sun & Moon - Episode Title
A special event in Japan has revealed new episode titles for upcoming episodes of the anime. This episode is due to air on December 23rd. It features Brock & Misty deciding to visit the Alola Region
Episode 1045: An Alola! in Alola! Brock and Misty!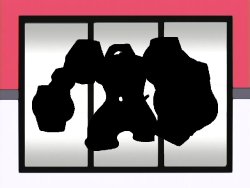 In The Pokémon of the Week Department
Who's That Pokémon
Today marks one hundred & fifth entry into the Generation VII competitive field with a Kanto Pokémon. These entries are created by the visitors for the visitors and then compiled by our writers Psynergy, Jellal, Aposteriori, & Mcdanger. To get involved, Click here for the discussion forum
Today, we are covering a Pokémon introduced in the seventh generation. Revered long ago for its capacity to create iron from nothing, for some reason it has come back to life after 3,000 years. So, here it is, the one-hundred & fifth entry, Melmetal