07-04-2019 10:32 BST / 05:32 EDT by Serebii
This update may be amended throughout the day so be sure to check back. If you have any ideas for the site, be sure to send them in
Since the reveal of Pokémon Sword & Shield, the Discord Chat has been rife with discussion, so be sure to visit it. Our Forums have also had these discussion and are a bustling trade and competitive section for the games. Be sure to like our FaceBook Page.
Last Update: 13:01 BST
Edit @ 10:44: Sky Legend | Edit @ 11:06: Episode Pictures | Edit @ 13:01: Pokémon of the Week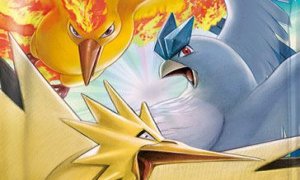 In The Trading Card Game Department
Pokémon Sun & Moon - TCG Set Announced
The Pokémon Company have officially announced the next Pokémon Trading Card Game set in Japan and have started revealing cards for it. This set is called Sky Legend and will release in Japan on April 26th 2019. As such, our card listing and the associated Cardex have been updated with the details of this set with translation help from Riyu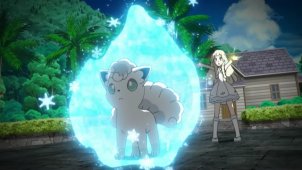 In The Anime Department
Pokémon Sun & Moon - Episode Pictures
As usual, we have done pictures from the episode that aired in Japan today. This episode features Lillie & Gladion hunting for clues as to their father, Mohn's, whereabouts. The AniméDex has been updated with the contents of this episode. Click the picture to go to the gallery but be warned however as they contain spoilers.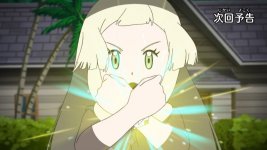 In The Anime Department
Pokémon Sun & Moon - Character Biography
With the episode that has aired in Japan today, we have been able to update Lillie's biography with a Pokémon that she "obtained" in today's episode. Be warned as it contains spoilers.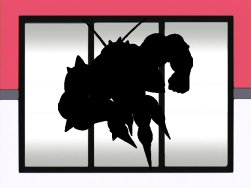 In The Pokémon of the Week Department
Who's That Pokémon
Today marks one hundred & twenty-fourth entry into the Generation VII competitive field with an Alola Pokémon. These entries are created by the visitors for the visitors and then compiled by our writers Psynergy, Jellal, & Mcdanger. To get involved, Click here for the discussion forum
Today, we are covering a Pokémon introduced in the seventh generation. This Ultra Beast appeared from another world. It shows off its body, but whether that display is a boast or a threat remains unclear. A mysterious life-form called an Ultra Beast. Witnesses saw it pulverize a dump truck with a single punch. Although it's alien to this world and a danger here, it's apparently a common organism in the world where it normally lives. Buzzwole goes around showing off its abnormally swollen muscles.. So, here it is, the one-hundred & twenty-fourth entry, Buzzwole