05-02-2020 06:20 GMT / 01:20 EST by Serebii
This update will be amended throughout the day so be sure to check back. If you have any ideas for the site, be sure to send them in
Last Update: 16:09 GMT
Edit @ 06:40: Pokémon Masters Event | Edit @ 07:08: Rumble Rush Event | Edit @ 11:51: Pokémon HOME clarifications | Edit @ 13:26: Pokémon of the Year | Edit @ 14:00: Gigantamax Toxtricity | Edit @ 14:04: Pokémon GO Event | Edit @ 14:09: Online Competition | Edit @ 16:09: Pikachu Libre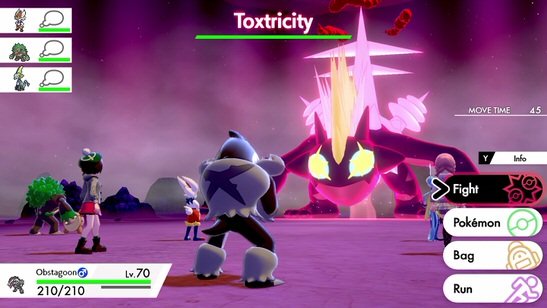 In The Games Department
Pokémon Sword & Shield
The latest news for Pokémon Sword & Shield has been released. It has confirmed that Gigantamax Toxtricity will be available in Raid Battles from 00:00 UTC on February 7th until March 9th 2020. Amped Form will be exclusive to Sword and Low Key Form will be exclusive to Shield. This Gigantamax Variant has not been available before now
.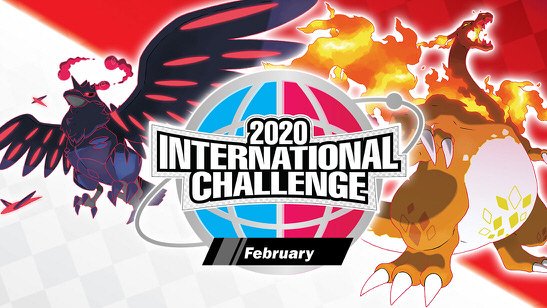 In The Games Department
Pokémon Sword & Shield
The next online competition has been announced. This competition, 2020 International Challenge February, is a Double Battle competition runs VGC Rules. Download Rules are also now available for this competition.
Registration is open from February 19 07:00 UTC to February 27th 23:59 UTC. Battles will run from February 28th 00:00 UTC to March 1st 23:59 UTC. All players get a special Casual Tee (Poké Ball Guy). Players on the Play! Pokémon Circuit can earn up to 50 CP towards their Worlds Invite. Players wanting to earn CP need to connect their Nintendo Account to their Pokémon Trainer Club account on the official site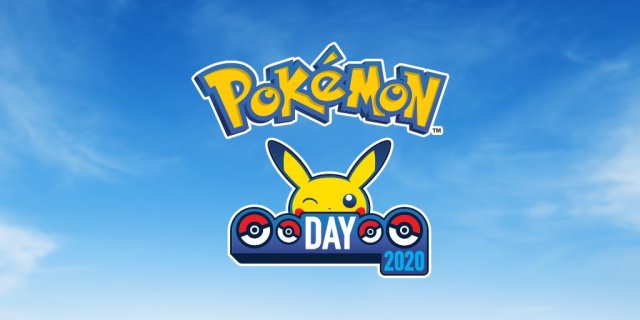 In The Games Department
Pokémon GO
Niantic have announced the next Pokémon GO event. This is the Pokémon Day event and features Eevee and Pikachu wearing Party Hats in the wild, Bulbasaur, Charmander and Squirtle with Party Hats in 7km eggs. Armored Mewtwo returning to raids now with the move Psystrike, and Clone Pokémon—including Venusaur, Charizard, and Blastoise in four star raids and Clone Pikachu appearing in GO Snapshot. Two special trades a day for plays. Runs from Feb 25th at 21:00 UTC to March 2nd at 21:00 UTC.
There is also a Raid Day featuring Nidorino and Gengar wearing Party Hats on March 1st 2020. Both can be shiny. Gengar comes with Lick and Psychic.
Edit @ 14:39: Create a page for this Pokémon Day Event and the Pokémon Day Raid Day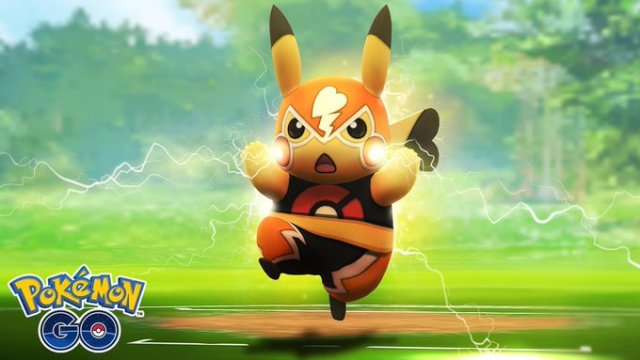 In The Games Department
Pokémon GO
Niantic have confirmed that Pikachu Libre is coming to Pokémon GO soon. With this, they have confirmed that only players who pariticipate in the upcoming Season 1 of the Pokémon GO Battle League will be able to get it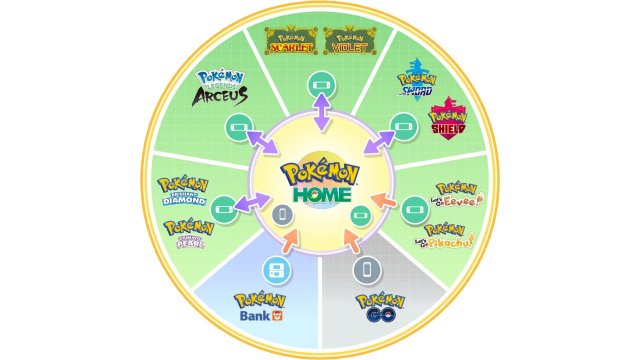 In The Games Department
Pokémon HOME
The Japanese Pokémon HOME FAQ has updated with some further clarifications about Pokémon HOME.
First, you don't need a Nintendo Account to run the mobile version of the app. You can connect it to your account at any time. Without a Nintendo Account connected, you won't be able to share data with the Nintendo Switch version, transfer from Pokémon Bank using the Nintendo Network ID method (Premium Subscriptions only), checking Nintendo Switch Battle Data or transferring the Pokémon HOME data to another phone.
Some further clarifications were given as to what happens when your subscription lapses. The game itself has a Free Box, this box allows for you to transfer from Let's Go, Sword & Shield or receive Mystery Gifts without the Premium Plan, and then it has more boxes for the Premium Plan users. If your plan lapses and you have space in the Free Box, you will not be able to move Pokémon from Premium Boxes until you have renewed your Premium Subscription.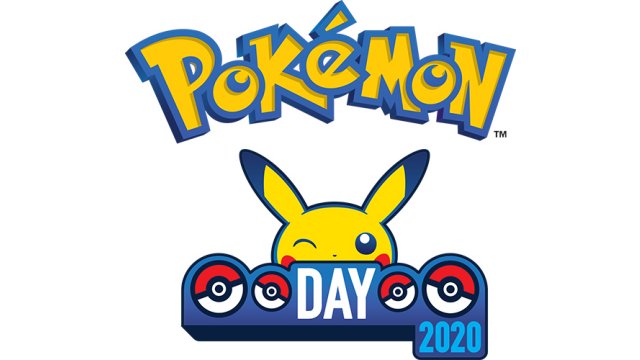 In The Games Department
Pokémon of the Year
The Pokémon Company's Pokémon of the Year promotion is live. If you search for Pokémon or Pokémon of the Year on Google, you will be able to put in a vote for your favourite Pokémon. This is separated into 8 categories, based upon region of Kanto, Johto, Hoenn, Sinnoh, Unova, Kalos, Alola and "Galar etc.", with Meltan and Melmetal being the etc. with Galar. Each day until 13:59 UTC on February 14th you can vote for a Pokémon in each category. The winner will be revealed on Pokémon Day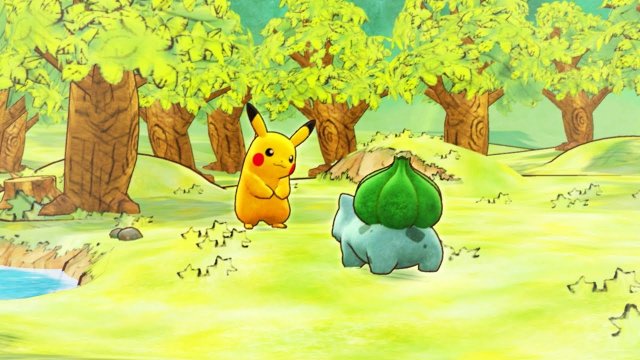 In The Games Department
Pokémon Mystery Dungeon Rescue Team DX
A new trailer has been released for Pokémon Mystery Dungeon Rescue Team DX. This trailer showcases more areas of the game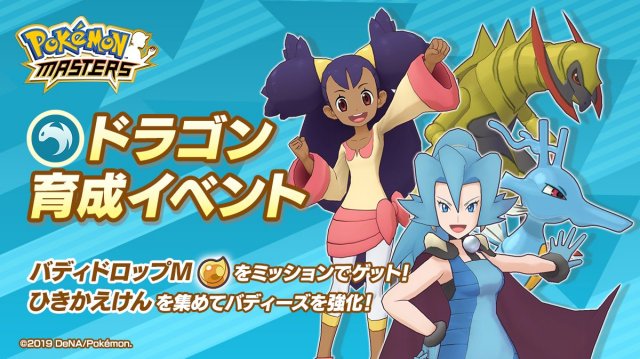 In The Pokémon Department
Pokémon Masters
A new Training Event has gone live in Pokémon Masters. This event focuses on Dragon-type Pokémon and also gives Sync Pair boosts to Iris & Haxorus and Clair & Kingdra. It runs until February 19th 2020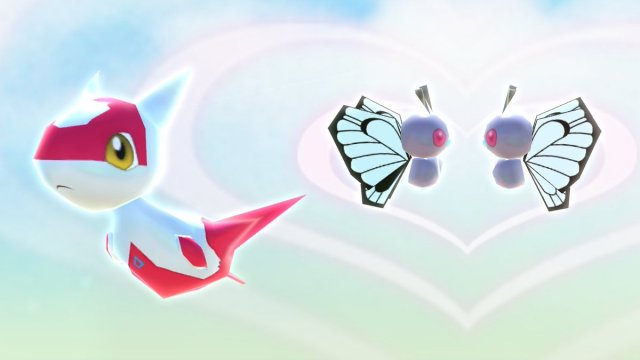 In The Games Department
Pokémon Rumble Rush
The new event has started in Pokémon Rumble Rush. This event, Latias & Gemini Island, is focused on an island based around Butterfree and contains various new Pokémon, new Gears and more. It runs for two weeks, until February 19th. As such, we're currently compiling everything about this new event and so this update and our Rumble Rush section will be updated with details over the coming days
Updated Location Listings with further details of Butterfree Sea