OK. To Avoid the current hassles there is this disclaimer for those Who want to use it without permission:
You shall not post this on anywhere for public use
You shall not sell this for public use
Do not replicate and forward without permission
Do not claim this as yours
Do Not Translate it into your language and claim ownership

The Unova League has reached a middle point with the qualifiers over and as such, it's time for a short break but as Ash & Co. return to the dorms, they soon learn that Axew has disappeared. While looking for Axew, Oshawott inadvertantly eats food meant for Trubbish and Garbodor, angering those Pokémon. It's up to Pikachu and Ash to try and calm the situation while looking for Axew. Will they be able to find Axew before the finals of the Unova League begin?

Full Guide coming Soon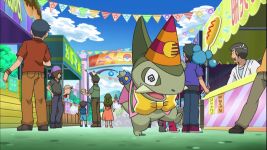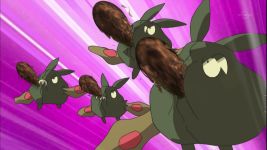 766: Lost at the League!

766: Axew Gets Lost!



Yes


Ash
Iris
Cilan
Professor Juniper
Bianca
Stephan
Antonio
Dino
Katharine
Flora
Manning
Kenton
Cameron
Virgil
Russet


Ash:
Iris:
Stephan:
Cameron:
Virgil:
Special/Other Trainers:
Wild:


The League takes a break