OK. To Avoid the current hassles there is this disclaimer for those Who want to use it without permission:
You shall not post this on anywhere for public use
You shall not sell this for public use
Do not replicate and forward without permission
Do not claim this as yours
Do Not Translate it into your language and claim ownership

A former graduate of the Pokémon School, a well known trainer called Ilima, has returned to the School. Many legends are said of this mysterious trainer and Ash & co. decide to spend some time with him to see if the legends about him are true. However, before too long Team Skull show up to cause mischief. Will the group and Ilima be able to stop them?

Full Guide coming Soon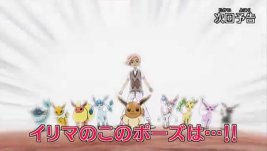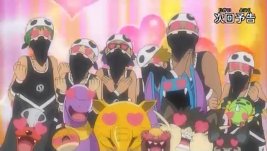 1008: Turning Heads and Training Hard!

1008: Ilima and Eevee Have Ilimade Their Entrance!!



Yes


Ash
Lillie
Mallow
Lana
Sophocles
Kiawe
Professor Kukui
Samson Oak
Ilima
Tupp
Zip
Rapp
Team Skull Grunts
Kagetora
Officer Jenny


Ash:
Lillie:
Mallow:
Lana:
Sophocles:
Kiawe:
Samson Oak:
Ilima:
Tupp:
Zip:
Rapp:
Team Skull Grunts:
Kagetora:
Special/Other Trainers:
Wild:


Ilima appears at the Pokémon School