OK. To Avoid the current hassles there is this disclaimer for those Who want to use it without permission:
You shall not post this on anywhere for public use
You shall not sell this for public use
Do not replicate and forward without permission
Do not claim this as yours
Do Not Translate it into your language and claim ownership

The Island Guardian of Poni Island has got a special power which lets people see loved ones that have long since passed from this world. When Mallow hears this, she gets really upset. As the group visit Hapu at her house, a mysterious mist soon comes from the Ruins of Hope. As they try to make their way through it, they all encounter someone important to them. Hapu, unhappy with this, goes to the Ruins of Hope to get Tapu Fini to stop. Will she be able to?

Full Guide coming Soon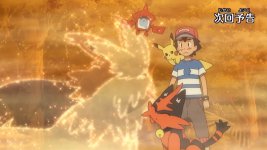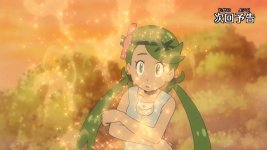 1051: Memories in the Mist!

1051: In Tapu Fini's Mist...



Yes


Ash
Lillie
Mallow
Lana
Sophocles
Kiawe
Professor Kukui
Gladion
Hapu
Nurse Joy
Abe
Sofu
Mallow's Mother


Ash:
Lillie:
Mallow:
Lana:
Sophocles:
Kiawe:
Gladion:
Hapu:
Nurse Joy:
Special/Other Trainers:
Wild:


Torracat learns Fire Blast
Lillie & Gladion learn their father is still alive
Mallow finds a Shaymin and offers to look after it for a while