OK. To Avoid the current hassles there is this disclaimer for those Who want to use it without permission:
You shall not post this on anywhere for public use
You shall not sell this for public use
Do not replicate and forward without permission
Do not claim this as yours
Do Not Translate it into your language and claim ownership

It's the first round of the Alola Pokémon League, but unlike other leagues, the first round is a very unique battle. All 151 trainers entered into the league will battle with 1 Pokémon out at the same time. With many powerful trainers including Guzma and Ilima participating, the battle will be tough? Will Ash and his friends make it through to the Top 16?

Full Guide coming Soon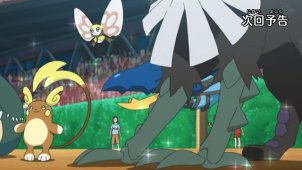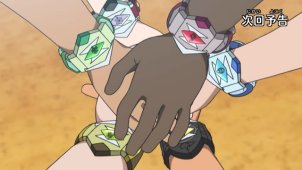 1072: TBC!

1072: Brawl! Battle Royal 151!!



Yes


Ash
Lillie
Mallow
Lana
Sophocles
Kiawe
Gladion
Professor Kukui
Samson Oak
Jessie
James
Nurse Joy
Acerola
Hala
Nanu
Olivia
Hapu
Ilima
Hau
Lusamine
Faba
Wicke
Professor Burnet
Mina
Pikala
Tupp
DJ Leo
Kahili
Zip
Rapp
Hiroki
Viren
Mr. Electric
Mad Magma
'Olu'Olu


Ash:
Lillie:
Lana:
Sophocles:
Kiawe:
Gladion:
Samson Oak:
Jessie:
James:
Rocket:
Nurse Joy:
Acerola:
Faba:
Ilima:
Mina:
Pikala:
Hau:
Plumeria:
Guzma:
Hiroki:
Mr. Electric:
Mad Magma:
Tupp:
Zip:
Rapp:
Team Skull Grunts:
'Olu'Olu:
DJ Leo:
Special/Other Trainers:
Wild:


The Alola Pokémon League starts