OK. To Avoid the current hassles there is this disclaimer for those Who want to use it without permission:
You shall not post this on anywhere for public use
You shall not sell this for public use
Do not replicate and forward without permission
Do not claim this as yours
Do Not Translate it into your language and claim ownership

With Professor Kukui down to his final Pokémon, the Island Guardian of Melemele Island, Tapu Koko, intervenes and requests to be Kukui's final Pokémon in order to battle Ash. Ash, with Naganadel and Pikachu remaining faces one of the toughest battles he has ever had. Will Ash manage to break through and defeat the Island Guardian?

Full Guide coming Soon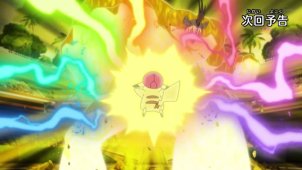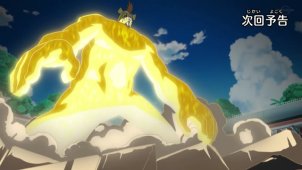 1087: From Z to Shining Z!

1087: The Greatest Z in Alola! Tapu Koko VS Pikachu!



Yes


Ash
Lillie
Mallow
Lana
Sophocles
Kiawe
Professor Kukui
Gladion
Professor Oak
Delia Ketchum
Lusamine
Faba
Wicke
Professor Burnet
Hala
Olivia
Nanu
Hapu
Hau
Acerola


Ash:
Lillie:
Mallow:
Lana:
Sophocles:
Kiawe:
Professor Kukui:
Gladion:
Hau:
Hala:
Olivia:
Acerola:
PokeRide:
Special/Other Trainers:
Wild:


Ash's exhibition match with Kukui comes to a conclusion with Ash winning