OK. To Avoid the current hassles there is this disclaimer for those Who want to use it without permission:
You shall not post this on anywhere for public use
You shall not sell this for public use
Do not replicate and forward without permission
Do not claim this as yours
Do Not Translate it into your language and claim ownership

Ash has received a new Pokédex from Professor Kukui and is surprised to learn that this Pokédex actually has a Rotom in it. Ash is eager to try out his new friend and rushes out to the forest. However, Jessie & James of Team Rocket have just arrived in Alola under orders from Giovanni and spot Ash. Will they get Pikachu?

Full Guide coming Soon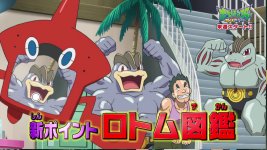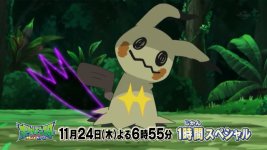 946: Loading the Dex!

946: Good Rotomorning, I am the Rotomdex, Roto!



Yes


Ash
Lillie
Mallow
Lana
Sophocles
Kiawe
Professor Kukui
Samson Oak
Jessie
James
Giovanni
Matori


Ash:
Mallow:
Lana:
Sophocles:
Professor Kukui:
Samson Oak:
Jessie:
Rocket:
Giovanni:
Special/Other Trainers:
Wild:


Ash's Pokédex is inhabited by Rotom
Team Rocket arrive in Alola