OK. To Avoid the current hassles there is this disclaimer for those Who want to use it without permission:
You shall not post this on anywhere for public use
You shall not sell this for public use
Do not replicate and forward without permission
Do not claim this as yours
Do Not Translate it into your language and claim ownership

As part of an extra curricular class, the group travel to Kanto. When there, Ash meets up with his old friends Brock and Misty. Then, when takingthem through Oak's Laboratory to meet his old Pokémon, the group gets losts. To make matters worse, Team Rocket have also returned to Kanto briefly and have their eyes set on the Pokémon in the laboratory once again. Will they succeed?

Full Guide coming Soon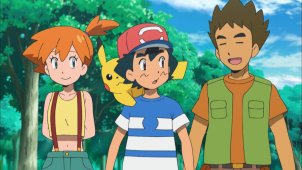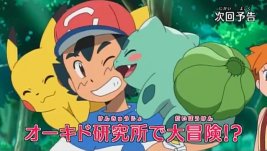 985: TBC!

985: An Alola! in Kanto! Brock & Misty!



Yes


Ash
Brock
Misty
Lillie
Mallow
Lana
Sophocles
Kiawe
Professor Kukui
Professor Oak
Samson Oak
Jessie
James
Delia Ketchum
Matori
Forrest
Daisy
Violet
Lily


Ash:
Brock:
Misty:
Lillie:
Mallow:
Lana:
Sophocles:
Kiawe:
Jessie:
Rocket:
Professor Oak:
Officer Jenny:
Special/Other Trainers:
Wild:


Ash returns to Kanto