OK. To Avoid the current hassles there is this disclaimer for those Who want to use it without permission:
You shall not post this on anywhere for public use
You shall not sell this for public use
Do not replicate and forward without permission
Do not claim this as yours
Do Not Translate it into your language and claim ownership

Having seen Gladion and Type: Null again, memories are starting to return to Lillie and have caused a relapse of her fear of touching Pokémon, being unable to touch Snowy. Lillie decides to travel around Alola with Ash & Nebby to revisit areas in order to get all her memories back. Eventually, they arrive at the Aether Paradise where Faba is plotting to abduct her to prevent her from remembering what happened to her as a child. Will she remember?

Full Guide coming Soon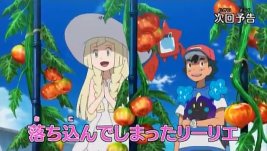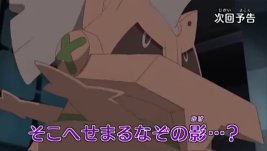 992: TBC!

992: Lillie & Silvally: Memories Reborn!



Yes


Ash
Lillie
Mallow
Lana
Sophocles
Kiawe
Professor Kukui
Jessie
James
Lusamine
Gladion
Faba
Wicke
Professor Burnet


Ash:
Lillie:
Mallow:
Lana:
Sophocles:
Samson Oak:
Jessie:
Rocket:
Lusamine:
Gladion:
Faba:
Professor Burnet:
PokeRide:
Special/Other Trainers:
Wild:


Lillie overcomes her fear of Pokémon