OK. To Avoid the current hassles there is this disclaimer for those Who want to use it without permission:
You shall not post this on anywhere for public use
You shall not sell this for public use
Do not replicate and forward without permission
Do not claim this as yours
Do Not Translate it into your language and claim ownership

Ash & co. have gone to Ultra Space on Solgaleo in order to find Lusamine, however to their surprise they find Lusamine has been enveloped by Nihilego and have to face off against her and the other Ultra Beasts, but with Lusamine's Pokémon strengthened by the Ultra Energy, they face a tougher battle than they had initially thought

Full Guide coming Soon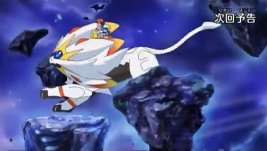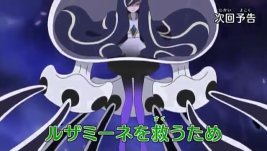 996: TBC!

996: Hurry Up! Operation: Rescue Lusamine!!



Yes


Ash
Lillie
Mallow
Lana
Sophocles
Kiawe
Professor Kukui
Jessie
James
Lusamine
Gladion
Professor Burnet


Ash:
Lillie:
Mallow:
Lana:
Sophocles:
Kiawe:
Gladion:
Jessie:
Rocket:
Lusamine:
Special/Other Trainers:
Wild:


Ash & Co. enter Ultra Space