OK. To Avoid the current hassles there is this disclaimer for those Who want to use it without permission:
You shall not post this on anywhere for public use
You shall not sell this for public use
Do not replicate and forward without permission
Do not claim this as yours
Do Not Translate it into your language and claim ownership

Finally arriving in Santalune City, Ash decides to rush to the Gym to battle Alexa's sister, Viola. When they arrive at the gym, they meet Alexa who introduces them to her sister. Ash is eager and immediately challenges her. Learning she's a Bug-type trainer, Ash ends up with a bigger challenge than he had thought when her Surskit freezes the battleground, causing Pikachu to stumble. Will Ash manage to win?

Full Guide coming Soon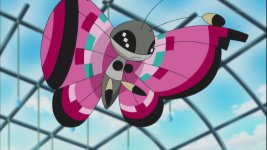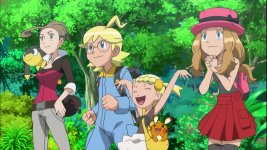 808: A Blustery Santalune Gym Battle!

808: Santalune Gym Match! The Vivillon's Elegant Dance Battle!



Yes


Ash
Clemont
Serena
Bonnie
Alexa
Nurse Joy
Viola


Ash:
Clemont:
Serena:
Alexa:
Viola:
Nurse Joy:
Special/Other Trainers:
Wild:


Ash arrives in Santalune City and challenges Viola