Wednesday: Pokémon Omega Ruby & Alpha Sapphire - Season 8
31-12-2014 08:14 GMT / 03:14 EST by Serebii
This update will be amended throughout the day so be sure to check back. If you have any ideas for the site, be sure to send them in
Omega Ruby & Alpha Sapphire have been out for a few weeks now, and the Chatroom has been rife with discussion while the WiFi Chatroom has been a place for battles, trades, Secret Bases and Friend Safari hunting, so be sure to visit them. Our Forums have also had these discussion and are a bustling trade and competitive section for the games. Be sure to like our FaceBook Page.
Last Update: 08:14 GMT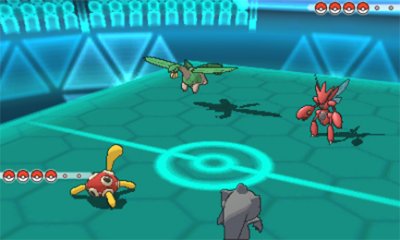 In The Games Department
Pokémon X, Y, Omega Ruby & Alpha Sapphire - Special Battle Season 8
The Special Battle rules for Season 8 have been revealed. Season 8 will run from January 13th 2015 to March 16th 2015 and runs on both X & Y and Omega Ruby & Alpha Sapphire, each following the standard league rules each game sets (Gen VI native only in ORAS and allowed to use transferred Pokémon in XY). The base rules for this season are as follows:
Battle type: Double Battle
Pokémon Restrictions: National Pokédex except Mewtwo, Mew, Lugia, Ho-Oh, Celebi, Kyogre, Groudon, Rayquaza, Jirachi, Deoxys, Dialga, Palkia, Giratina, Phione, Manaphy, Darkrai, Shaymin, Arceus, Victini, Reshiram, Zekrom, Kyurem, Keldeo, Meloetta, Genesect, Xerneas, Yveltal, Zygarde, and Diancie
Item Restrictions: Only Berries can be used. Any other items, including Mega Stones, cannot be put on your Pokémon
The other standard rules apply, including reduced to Level 50 if above that, and you choose 4 Pokémon out of your 6, and you cannot have two Pokémon holding the same hold item.