Thursday: Pokémon X & Y - Battle Competition + Super Smash Bros. Stage + Art Academy Downloads + Episode Pictures
31-07-2014 07:16 BST / 02:16 EDT by Serebii
This update will be amended throughout the day so be sure to check back. If you have any ideas for the site, be sure to send them in
X & Y have been out for months now, and the Chatroom has been rife with discussion while the WiFi Chatroom has been a place for battles, trades and Friend Safari hunting, so be sure to visit them. Our Forums have also had these discussion and are a bustling trade and competitive section for the games. Be sure to like our FaceBook Page.
Last Update: 13:10 BST
Edit @ 08:16: Super Smash Bros. Stage | Edit @ 10:34: Pokémon Art Academy downloads | Edit @ 13:10: Episode Pictures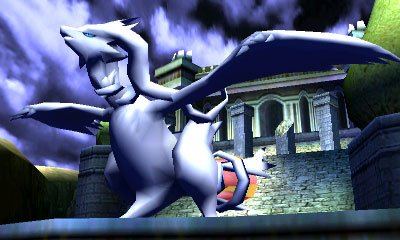 In The Games Department
Super Smash Bros
Todays picture of the day has revealed a brand new stage for the 3DS version of Super Smash Bros. This stage is based upon N's Castle & the Unova Pokémon League and includes Reshiram, Zekrom and Milotic in its stage hazards. The true mechanics of this stage are not yet known but will be added as soon as we get them.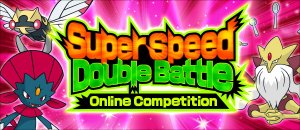 In The Games Department
Pokémon X & Y
Registration for the next Battle Competition has begun. This battle competition is the Super Speed Double Battle and runs for all regions at the same time. This competition runs special rules. This is a Double Battle and you can use any Pokémon except Mewtwo, Mew, Lugia, Ho-Oh, Celebi, Kyogre, Groudon, Rayquaza, Jirachi, Deoxys, Dialga, Palkia, Giratina, Phione, Manaphy, Darkrai, Shaymin, Arceus, Victini, Reshiram, Zekrom, Kyurem, Keldeo, Meloetta, Genesect, Xerneas, Yveltal, Zygarde, and Diancie, excluding ones that have been transferred. This battle tournament is unique in that you only select 3 of your 4 Pokémon, you don't see the opponent's team, and you have a matter of 20 seconds to make your move. The Pokémon are raised to Level 50 for the competition and you can have 10 battles a day. Registration runs until August 8th while the competition itself runs from August 8th through to August 10th. All people who participate will receive 1,000 PokéMile Points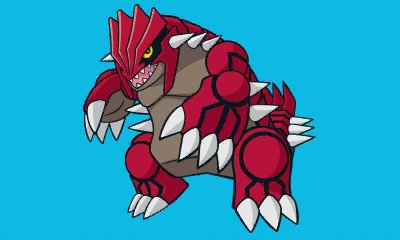 In The Games Department
Pokémon Art Academy - Groudon & Kyogre Template Distribution
For those of you with Pokémon Art Academy in Japan, some new dates were revealed for the Groudon & Kyogre template downloads. This follows on from the previous distributions of them since the game's launch last month. First, the Groudon template will run again from today, July 31st, to August 6th, then again from August 14th to August 20th and finally from August 28th to September 3rd. The Kyogre template will run from August 7th to August 13th, then from August 21st to August 27th and finally from September 4th to September 10th. We'll bring more as it comes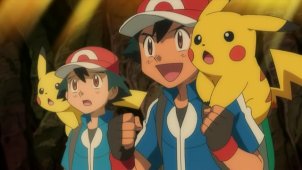 In The Anime Department
Pokémon XY - Episode Pictures
As usual, I have done pictures from the episode that aired in Japan today. This episode features Ash entering a mirror world after the Ash from the world takes Pikachu. The AniméDex has been updated with the contents of this episode. Click the picture to go to the gallery but be warned however as they contain spoilers.