05-04-2018 09:51 BST / 04:51 EDT by Serebii
This update may be amended throughout the day so be sure to check back. If you have any ideas for the site, be sure to send them in
Since the release of Pokémon Ultra Sun & Ultra Moon, the Discord Chat has been rife with discussion, so be sure to visit it. Our Forums have also had these discussion and are a bustling trade and competitive section for the games. Be sure to like our FaceBook Page.
Last Update: 14:02 BST
Edit @ 10:45: Pokémon GO Slowpoke Spawns | Edit @ 11:54: Episode Pictures | Edit @ 14:02: Detective Pikachu Demo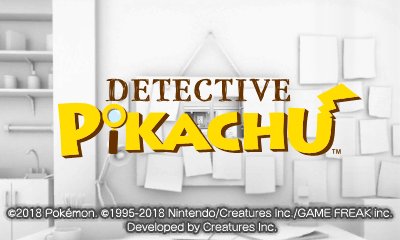 In The Games Department
Detective Pikachu
Previously released in Japan before the game's release, the special demo for the recently released Detective Pikachu game is now available on the 3DS eShop in Europe and will be available later today in North America. This demo features the first two thirds of Chapter 1 - Tahnti Park and will allow for you to continue your progress in the main game should you then decide to purchase it.
.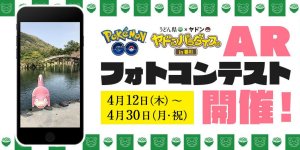 In The Games Department
Pokémon GO
On Sunday, as part of an April Fool's Prank, the Kagawa Prefecture in Japan, commonly known as the Udon Prefecture, was jokingly renamed the Slowpoke (Yadon) Prefecture. To tie in with this, a special AR Contest has been announced in Japan as part of a special "Slowpoke Paradise in Kagawa" event. From April 12th, Slowpoke will once again spawn in larger numbers in the Kagawa Prefecture with the contest being to get the best augmented reality photo of Slowpoke in Kagawa, with entries being sent via Twitter and Instagram
In addition to this, a special temporary Pokémon Center is being set up in the JR Takamatsu Station which will sell multiple bits of Slowpoke related merchandise.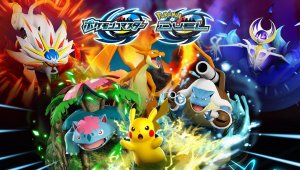 In The Games Department
Pokémon Duel - Queen's Cup
A new Queen's Cup event has begun in Pokémon Duel. This event runs until 07:59 UTC on April 10th 2018 and has players battle to earn points to get various rewards including brand new figures of Rotom & Frost Rotom which cannot be obtained outside of this event. A new Plate is also available for purchase to allow for Rotom to change form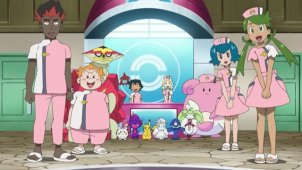 In The Anime Department
Pokémon Sun & Moon - Episode Pictures
As usual, we have done pictures from the episode that aired in Japan today. This episode features Ash & co. look after the local Pokémon Center. The AniméDex has been updated with the contents of this episode. Click the picture to go to the gallery but be warned however as they contain spoilers.