30-07-2019 11:44 BST / 06:44 EDT by Serebii
This update will be amended throughout the day so be sure to check back. If you have any ideas for the site, be sure to send them in
Last Update: 18:50 BST
Edit @ 18:50: Episode Titles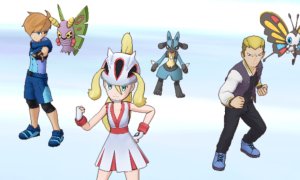 In The Games Department
Pokémon Masters
The Special Preview Version of Pokémon Masters is live on Android in Singapore. With this, we have been covering the game in full to the best of our ability with various sections. This will be continually updated over the coming days so be sure to keep checking back
We have updated the Sync Pairs section with details on every Pokémon's stats and moves
Edit @ 11:44: Updated the Items Listings page to include details on how to get each item
Edit @ 14:32: Updated the Training page to include more supercourses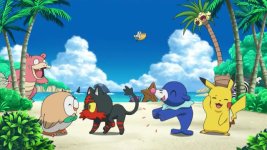 In The Anime Department
Pokémon Sun & Moon - Episode Title
A Japanese TV Guide has revealed the next episodes of the Pokémon Sun & Moon anime. These episodes are due to air on August 12th and August 19th, but the titles may be truncated versions of the full titles.
Episode 1077: The Road to the Semifinals!
Episode 1078: The Semifinals! Kiawe VS Gladion!