11-12-2020 00:07 GMT / 19:07 EST by Serebii
This update will be amended throughout the day so be sure to check back. If you have any ideas for the site, be sure to send them in
Last Update: 18:00 GMT
Edit @ 05:12: Pokémon Shirts | Edit @ 06:04: Pokémon Café Mix | Edit @ 10:19: Character Biography | Edit @ 10:44: Episode Details | Edit @ 13:44: Galarica Wreath distribution | Edit @ 16:17: Zarude | Edit @ 18:00: Pokémon GO - Mr. Mime Event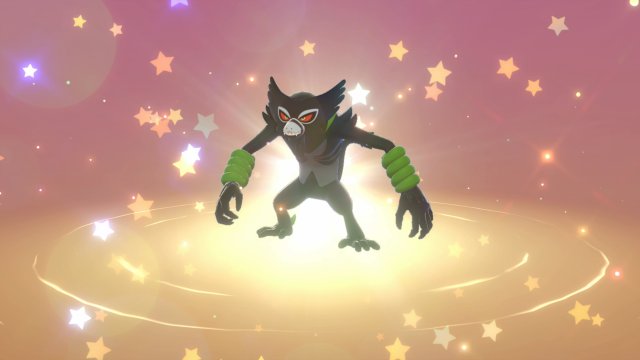 In The Games Department
Pokémon Sword & Shield
The newsletter that contains unique serial codes for Zarude are now starting to appear in email inboxes for players in North America and Australia. This code gives players Zarude and needs to be redeemed by March 31st 2021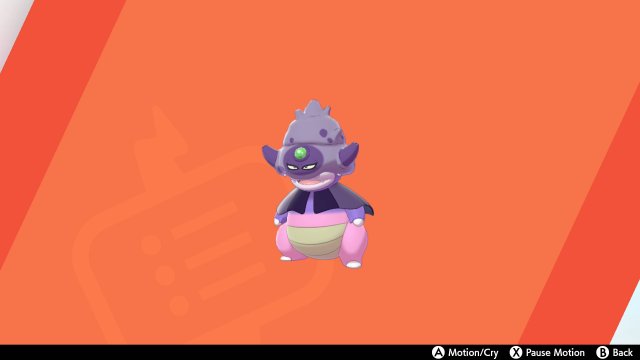 In The Games Department
Pokémon Sword & Shield
Next week is the South Korean Pokémon Sword & Shield Crown Tournament, which will be live streamed. During the livestream, a code will be released to give our 1 Galarica Wreath, the item needed to evolve Galarian Slowpoke into Galarian Slowking. This code will run for just 24 hours from the start of the event to 14:59 UTC December 20th. We'll provide full details as it goes live.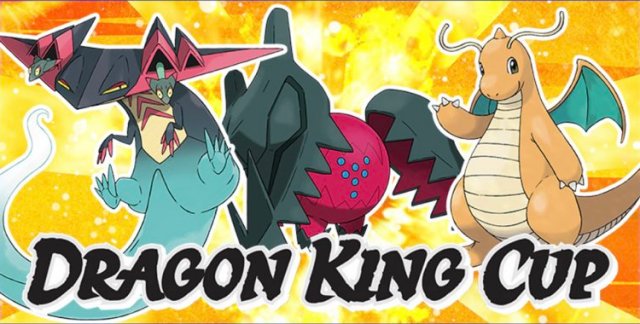 In The Games Department
Pokémon Sword & Shield
Battles for the next online competition have begun. This competition, Dragon King Cup, is a Single Battle competition that allows for you to use 1 of the Restricted Legendaries in your team. All players who enter get 50 BP
Battles will run from December 11th 00:00 UTC to December 13th 23:59 UTC.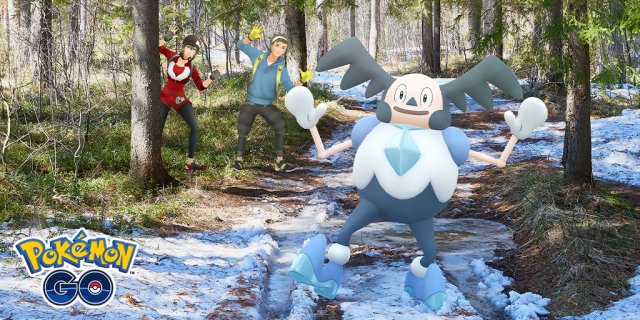 In The Games Department
Pokémon GO
Niantic have announced the next event in Pokémon GO. This event is set to introduce Galarian Mr. Mime and Mr. Rime.
From December 18th at 10:00 local time to December 21st at 20:00 local time, all players will get various special bonuses: Jynx, Swinub, Spoink, Woobat, Cubchoo will spawn more in Incense. Incense will last for 3 hours and will be more effective. Shiny Cubchoo will also be added to the game.
There is also a special Ticket for purchase. This Ticket gives Special Research that allows you to get Galarian Mr. Mime. It also provies a medal, and a pose. The research gives you three Incense, three Rare Candies, 30 Ultra Balls, three Premium Battle Passes, one Poffin, two Glacial Lure Modules, three Super Incubators, and three Star Pieces and encounters Alolan Vulpix, Jigglypuff, Jynx, Whismur, Chimecho, and Snorun. It costs $7.99. The Special Research is available for players if they log in between 10:00 local time on December 19th to 20:00 local time on December 20th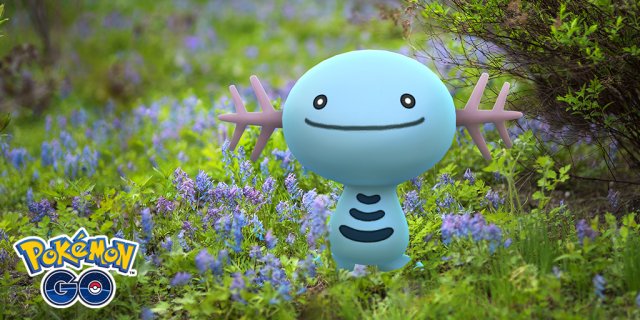 In The Games Department
Pokémon GO
The special Pokémon GO x The Game Awards event has begun. Until December 12th at 00:00 UTC, there's an increase in Stardust for captures, Team GO Rocket appearances and you can TM the move Frustration off of Shadow Pokémon.
This event also is a Wooper Watch event. The Pokémon Wooper is spawning in high amounts in game with its shiny variant now being available and Shadow Wooper also being available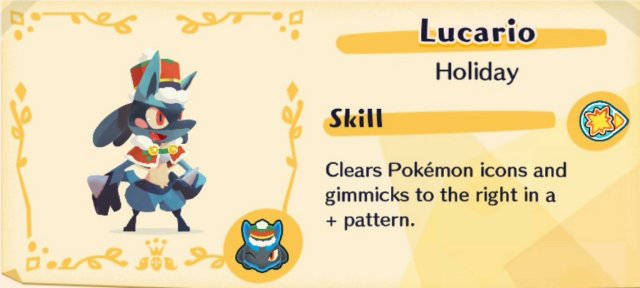 In The Games Department
Pokémon Café Mix
The next Team Event Pokémon has been announced for Pokémon Café Mix. This event runs from December 16th to December 30th and has players work as a team to get a special Holiday Lucario.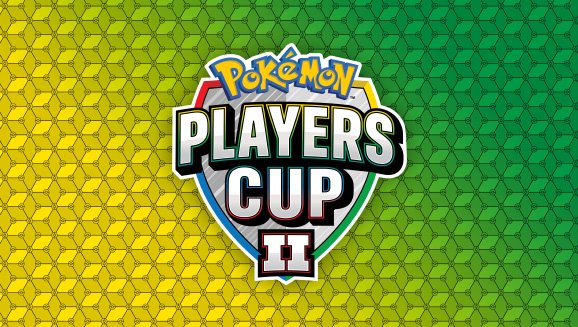 In The Games Department
Pokémon Sword & Shield
Today marks the Players Cup II. This small circuit is an official online circuit being run as the in person circuit had to be cancelled. Today marks the start of both VGC and TCG Global Finals
This stream will start at 18:45 UTC / 19:45 CEST / 13:45 EST / 10:45 PST and we're hosting it in our section
Sword & Shield Players Cup Stream
Trading Card Game Players Cup Stream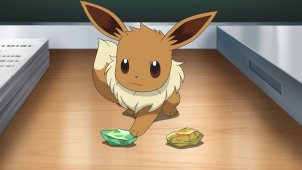 In The Anime Department
Pokémon (2019)
The latest episode has aired in Japan today. This episode features an Eevee escape from a laboratory only to encounter Chloe's Yamper. The AniméDex has been updated with the contents of this episode. Click the picture to go to the section but be warned however as it contains spoilers.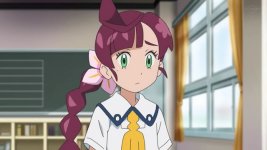 In The Anime Department
Pokémon (2019) - Character Biography
With the episode that has aired in Japan today, we have been able to update Chloe's biography with new Pokémon she obtained in this week's episode. Be warned as it contains spoilers.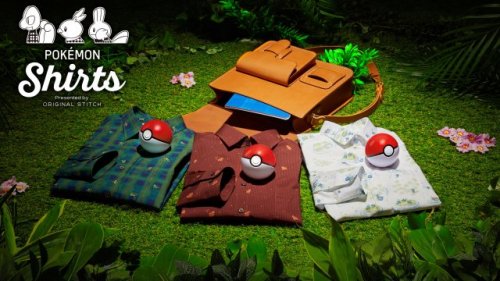 In The Pokémon Department
Pokémon Shirts
A new set of Pokémon Shirts are to be revealed by Original Stitch. These shirts will feature the first fabrics of Hoenn Pokémon, starting with Treecko, Torchic and Mudkip and will be fully revealed later today so be sure to check back. The remaining Pokémon fabrics will be released from February 27th 2020 through to the summer
Edit @ 11:49: It has also been confirmed that there will soon be patterns for Grookey, Scorbunny and Sobble. The schedule has also been revealed. In February there will be fabrics released including Treecko, Torchic and Mudkip. In April there will be fabrics including but not limited to Groudon, Flygon and Metagross. In July there will be fabrics including but not limited to Kyogre, Wailord and Milotic and in September there will be fabrics including but not limited to Rayquaza, Latias and Latios
You can use code SEREBII for free delivery when ordering their shirts