16-11-2023 06:00 GMT / 01:00 EST by Serebii.
This update will be amended throughout the day so be sure to check back. If you have any ideas for the site, be sure to send them in.
Last Update: 18:01 GMT
Edit @ 09:01: New Music | Edit @ 14:02: Paldean Fates | Edit @ 16:01: PokéTsume | Edit @ 18:01: Pokémon GO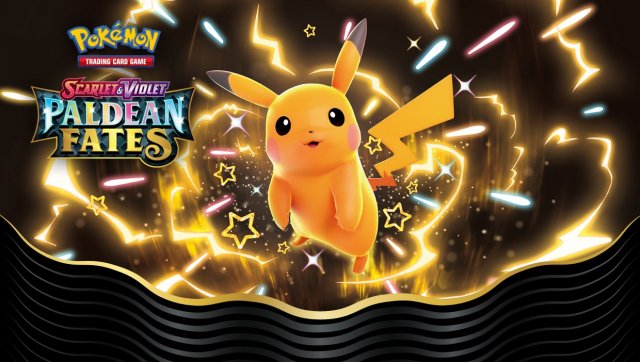 In The TCG Department
Pokémon Trading Card Game - Paldean Fates
The Pokémon Company International have also officially revealed the next set, Scarlet & Violet - Paldean Fates. This set will be released in January 26th 2024 and features a variety of Pokémon including the first Shiny Pokémon cards for Paldea Pokémon. This set features a variety of cards including over 100 Shiny Pokémon such as Tinkaton, Ceruledge, Dondozo, Pikachu, Forretress ex, Charizard ex and Espathra ex totalling 11 Shiny Pokémon ex, 7 Pokémon ex, 3 Tera Pokémon ex, 3 Shiny Pokémon Illustration Rares, 8 Special Illustration Rares featuring Shiny Pokémon or Supporters and Six Hyper Rare Pokémon ex

As with all Special Sets, this set will come in a variety of products including Booster Bundles, Elite Trainer Boxes and more
Scarlet & Violet—Paldean Fates Tech Sticker Collection releases January 26th and features promo cards of Fidough, Maschiff or Greavard
There will be Mini Tins available on February 9th which feature 2 Booster Packs, a sticker sheer and an art card
There will be four Tins featuring a Shiny Pokémon ex Promo card, releasing February 9th. They feature Charizard ex, Great Tusk ex or Iron Treads ex
A Premium Collection releases February 6th which contains 8 booster packs, 2 Promo Cards and a Shiny Promo Card of Meowscarda ex, Skeledirge ex or Quaquaval ex
A Booster Bundle of 6 Booster Packs releases February 23rd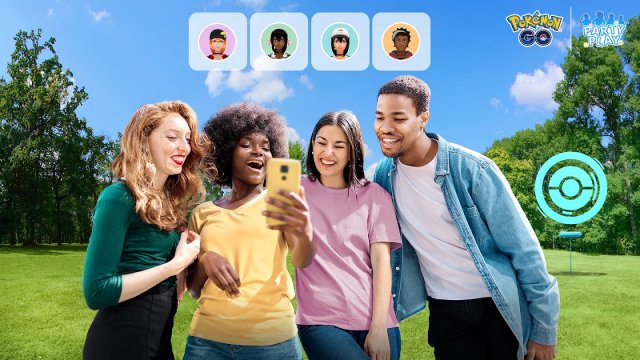 In The Games Department
Pokémon GO
Niantic have announced the next Pokémon GO event. This event is the Party Up event and is due to run from November 22nd at 10:00 to November 27th at 20:00 local time and adds the return of Wurmple in a Party Hat into the game
Gothita, Solosis, Morelull, Sprigatito, Fuecoco, Quaxly, Lechonk, Nymble, Pawmi, Smoliv and Tadbulb will be in the wild
Hisuian Growlithe, Party Hat Wurmple, Nosepass, Gothita, Solosis, Sprigatito, Fuecoco and Quaxly will be in Field Research
Hisuian Growlithe, Nosepass, Dwebble, Klink & Lechonk will be in 1 Star Raids
Rhydon, Pelipper, Gardevoir and Bombirdier will be in 3 Star Raids
Mega Kangaskhan will be in Mega Raids
There will be Timed Research to complete tasks to get a Charged Tm, a Lucky Egg, a Raid Pass, and encounters with Hisuian Growlithe and Wurmple
You can make 5 Special Trades a day, receive 2 additional Candy for trading Pokémon and get 2* Raid Experience.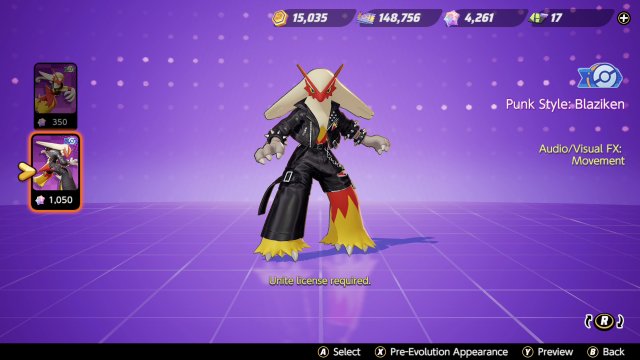 In The Games Department
Pokémon UNITE
Two new pieces of Holowear have been released for Pokémon UNITE. This is the Punk outfit for Blaziken which cost 1050 Gems and has unique animation for Movement
Alongside this, a new piece of Holowear is live for Eldegoss. This is the Sailor Style and costs 400 Gems to purchase.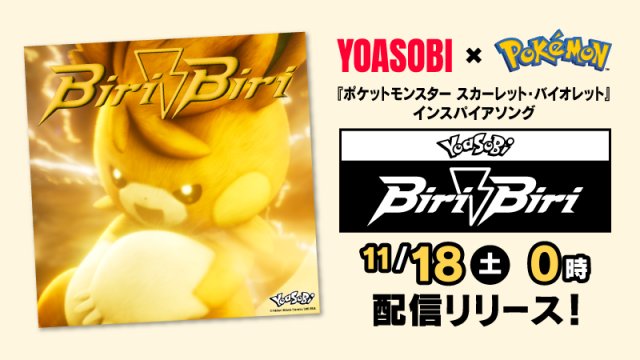 In The Music Department
YOASOBI x Pokémon - Biri-Biri
A new song has been announced by The Pokémon Company. This song is a collaboration with the music duo YOASOBI and is a song inspired by Pokémon Scarlet & Violet called Biri-Biri. It will be released at 00:00 JST on November 18th 2023 and a music video will be released shortly after. There will be a release of the Japanese version and a special English version on the same day. It was inspired by a special short novel that was released on November 10th called After the Rain With You which focused on Nemona and the player character's journey through Paldea. We'll provide full details so be sure to check back but we have started adding details to a special Biri-Biri page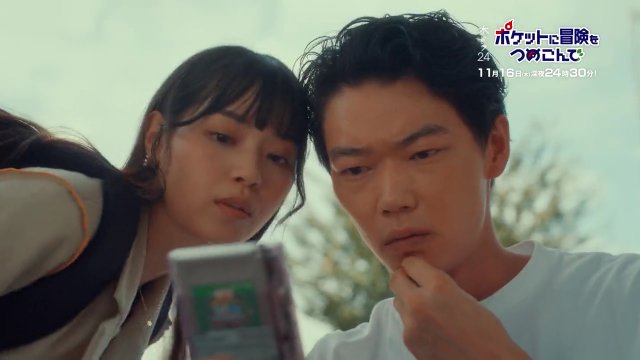 In The TV Department
Cram Adventure In Your Pocket
The latest episode of the TV Drama, PokéTsume, has aired in Japan. This episode featured the ADventure team try to revitalise a shopping district, but approval is put to a standstill when the man who would give it seems uninterested and falls asleep, blocking the way forward. We have updated our section with the contents of this episode including Pokémon appearing in the episode. Click the picture to go to the section but be warned however as it contains spoilers.