OK. To Avoid the current hassles there is this disclaimer for those Who want to use it without permission:
You shall not post this on anywhere for public use
You shall not sell this for public use
Do not replicate and forward without permission
Do not claim this as yours
Do Not Translate it into your language and claim ownership

Ash is taking care of Nebby when Team Rocket spot it. With Nebby being an incredibly rare Pokémon, they start to concoct a plan to capture it. Meanwhile, Nebby is starting to find out about its Teleport abilities and keeps teleporting everyone away, and at one point teleports it and Ash to the beach where Team Rocket is. Will they be able to enact their plant to get Nebby?

Full Guide coming Soon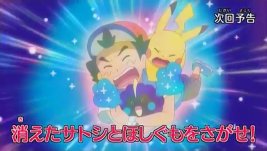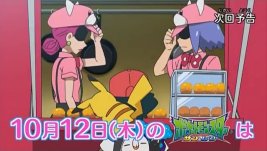 988: TBC!

988: Nebby's Panic! The Teleport Happened Suddenly!!!!



Yes


Ash
Lillie
Mallow
Lana
Sophocles
Kiawe
Professor Kukui
Jessie
James
Matori
Lusamine
Faba
Wicke
Professor Burnet


Ash:
Lillie:
Mallow:
Lana:
Sophocles:
Kiawe:
Samson Oak:
Jessie:
Rocket:
Special/Other Trainers:
Wild:


None of consequence