OK. To Avoid the current hassles there is this disclaimer for those Who want to use it without permission:
You shall not post this on anywhere for public use
You shall not sell this for public use
Do not replicate and forward without permission
Do not claim this as yours
Do Not Translate it into your language and claim ownership

Ash & co. have returned to Alola from Ultra Space, having rescued Lusamine from the grasp of Nihilego. However, soon after, Solgaleo disappears and, when doing so, Kukui approaches Ash saying he has something important to tell him. Will Ash be able to find Solgaleo and what is Professor Kukui going to tell Ash?

Full Guide coming Soon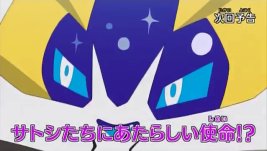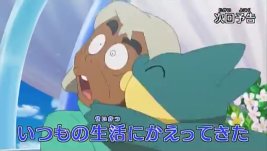 998: TBC!

998: Thank You, Solgaleo! You are Our Nebby!!



Yes


Ash
Lillie
Mallow
Lana
Sophocles
Kiawe
Professor Kukui
Jessie
James
Samson Oak
Lusamine
Gladion
Officer Jenny
Nurse Joy
Faba
Wicke
Professor Burnet
Hobbs
Hala
Olivia
Nina
Abe
DJ Leo
Anna


Ash:
Lillie:
Mallow:
Lana:
Sophocles:
Kiawe:
Gladion:
Professor Kukui:
Samson Oak:
Jessie:
James:
Rocket:
Nurse Joy:
Lusamine:
Nina:
Hala:
Olivia:
Professor Burnet:
DJ Leo:
Faba:
Special/Other Trainers:
Wild:


Poipole travels through the Ultra Wormhole