VS Set Stuff
- 7-31-2001-14:58-EDT - Serebii
---

Well I managed to do a major re-fit of the *VS Section I have added 40 new translations Including some of the TMs, I have translated the Special Eneergy and alot of Pokémon Cards. The only problem is, I havent done the Translations of the Trainers beyond Janine's TM02 so you will have to bear with me on that. I have also Added the full list of the cards in Numerical order. Tomorrow, I should have some Neo 4 Translations and Have Update the Gym Leaders Section with the new cards from VS. Remember, These translations and the pictures that go with them are not to be used without Permission. Here we go


The forums are doing well so go have a look at them if you havent been there yet

Well Thats about all for today, See Ya
Few Things
- 7-30-2001-14:05-EDT - Serebii
---

Sorry for not updating yesterday but I was occupied. At the moment all the necessary stuff to update isnt ready yet but latwe tonight I will update with the VS Translations and some Neo4 translations and possibly some new BIOs
Whilst you wait for them why dont you visit the forums

Well Thats about all for today, See Ya
Its my birthday
- 7-28-2001-11:02-EDT - Serebii
---

Considering That it is my birthday, I will not update anything today but tomorrow expect tons more VS translations and possible some Neo 4 Translations
Whilst you wait for them why dont you visit the forums

Well Thats about all for today, See Ya
Anime Things
- 7-27-2001-7:53-EDT - Serebii
---

Well firstly. I have updated the Epsiode Guide List and Who's Tha Pokémon with 4 New Titles for episodes. Have a Look. Also I have got a new 'NextOn' picture from a very future Johto episode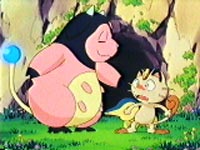 The Forums will be moved tomorrow onto a new domain for them but there are some very heated discussions going on in there so have a look

Well Thats about all for today, See Ya
More Pokémon Translations
- 7-26-2001-15:20-EDT - Serebii
---

Today I have made a few more translations for some new pictures that I have got from approximatly 12 new cards. Have a look and the translations cannot be used without permission:

I have also got some brand new Super Smash Bros. Melee Pics showing some of the new Items
Fox And The Super Scope
Kirby Eating His way through food
Ness and a heart and the Maximum Tomato
Peach has taken a Mushroom and Grows as tall as the Castle
Samus Floating To Safety
Samus: "Link, I am your father" - Beam Sword Battle
The Forums are doing very well. There are games and all that still going so have a look and make sure that you have fun

Well Thats about all for today, See Ya
The Translations
- 7-25-2001-14:40-EDT - Serebii
---

Well, Today I finished the VS Translations for only the Pokémon at the moment. I have uploaded all of them so have a look and you will find that they are very accurate but they cannot be used without permission. Click on where you would for the pic for the translation and Pic together. Here we go:


The Forums have gone past the 100 registered member point and are now starting to have some special forum games and fun in them. Have a look

Well Thats about all for today, See Ya
A Major Update in the areas: Games, TCG and Anime
- 7-24-2001-17:10-EDT - Serebii
---

Well, I have got about 10 new/upgraded pics for the *Vs set, Have a look. Also for the VS I have started to do translations. So far I have finished Falkner and Bugsy but I will do more tomorrow but upload them all together when I have finished:


I have also done 3 new Character BIOs. These are of Benny, Sylvester and Trixie
I have also got 12 brand new Super Smash Brother Melee Pictures. These are of:
Bowser, Use Flamethrower
Bowser is hunting for Fox Season
Bowser, Body Slam that Kirby
Bowser throws a Mouse Thing
Bowser, Take Down
Bowser, Use Rapid Spin
Fox
Fox Dashes Past
Fox, Use Light Screen against Charizard
Fox says: "Hands Up"
Fox's Zooming Headbutt
Fox Fires into The Sky

The Forums have almost reached the 100 registered members mark. For all who are below 13 and couldnt register, you can now. Have fun

Well Thats about all for today, See Ya
Plenty Of VS
- 7-23-2001-15:40-EDT - Serebii
---

Well, Today We Have gotten approx. 50 new VS. Pics and I managed to get a few bigger better quality pics than I previously had so have a look. I will also be making translation pages for the Cards Very Soon


I have also got a brand new 'NextOn' Picture from a future Johto episode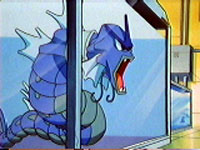 Well, The Forums aswell are going better than expectations but lets carry this on. There are some really cool discussions heating up there so Have a Look and have fun

Well Thats about all for today, See Ya
Anime Things
- 7-22-2001-6:00-EDT - Serebii
---

Well, Firstly I have got 4 new 'NextOn' Pics from the Orange League.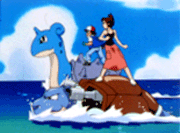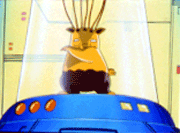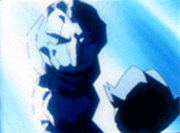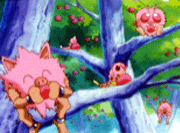 Also We have been given a brand new episode guidre thanks to our Forum's Anime Mod The Mozz and yoyo238. Here ya go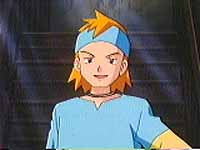 Also, The forum has had a great Welcome. Lets make it even better. I have added Avatars in from the Crystal Animation Section. Have fun and stick to the rules (Also, there is no age restriction)

Well Thats about all for today, See Ya
It is what you have been waiting for
- 7-21-2001-14:40-EDT - Serebii
---

We have finally Released the forums to the public. Well. everyone go there and make it one of the best, it may also help you if you are stuck on any of the games. It may not have any smilies at the moment but it will have loads very very soon. Have fun.
Well Thats about all for today, See Ya
VS Pictures Part 3
- 7-21-2001-4:50-EDT - Serebii
---

Well today, I have got some more *Vs Set Pictures. Some are thanks to our friends at Pokémon Abode but the ones that have SPP written on them are not to be used without my permission. Expect Loads more soon
Today's Future Episode Synopsis is also a new episode synopsis Thanks to Xeno Lugia. Have a Look: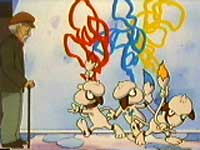 Well Thats about all for today, See Ya
14 New Super Smash Bros. Melee Pictures
- 7-19-2001-14:46-EDT - Serebii
---

Firstly, I have updated all the Character BIOs with a right hand toolbar that allows easy access around them. Secondly, Serebii.net has been given some brand new Super Smash Bros. Melee Pictures. Well Have a look and enjoy

A Brain Slug
A Celebi Trophy
DK's Sumo Headbutt on Ness
A Dog Playing a Banjo?!?!?!?(Trophy)
Duck Hunt Trophy
Ice Climbers are Flipping
A Luigi Trophy
Mario Punching Kirby
Link Hits Mario
Mario Knocks Peach Flying
Pikachu is off Flying
A lot of Trophies


Today's Future Episode Synopsis is: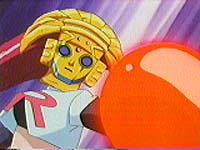 Well Thats about all for today, See Ya
VS Set Pics And Episode Things
- 7-18-2001-14:46-EDT - Serebii
---

Well, I have added a few more *Vs Set Pictures. These are a few holo cards and 4 trainer cards. Enjoy. A few of them are thanks to our good friends at: Pokémon Abode
Also, We have a new 'NextOn' pic from the Orange League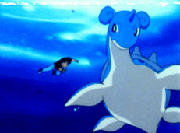 Today's Future Episode Synopsis is: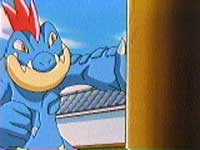 Well Thats about all for today, See Ya
VS Set Pics
- 7-17-2001-14:36-EDT - Serebii
---

Well, Sorry for not updating lately but I have been really busy. Anyway, I have managed to get some new *Vs Set Picturesof about 20 of the cards. I will add more to the page within a couple of days so dont worry about there not being a long enough list. Well click the pic below to go there. A few of these pics are thanks to our good friends at: Pokémon Abode
Today's Future Episode Synopsis is: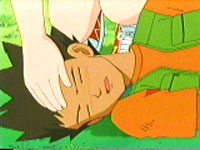 Well Thats about all for today, See Ya
New Episode Synopsis and Pics
- 7-14-2001-10:36-EDT - Serebii
---

Again Xeno Lugia has given us a brand new episode synopsis. As usual, this is from a future episode and may spoil your enjoyment of the show if you read it. Well, you have been warned: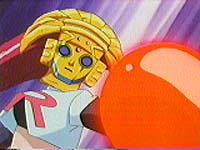 I have also updated the Episode Guide list and the Who's That Pokémon List with 2 new episode titles. Also, we have 2 new 'NextOn' pics. One from the Orange League, One from a future Johto episode
Today's Future Episode Synopsis is: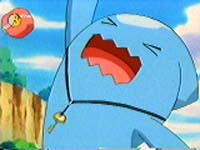 Well Thats about all for today, See Ya
WORLD EXCLUSIVE SYNOPSIS
- 7-12-2001-15:16-EDT - Serebii
---

Well Today, Serebii.net is very Lucky because our very good friend, Xeno Lugia has once again outstanded us by making us a synopsis for the Special Episode: Mewtwo Lives. Remember, before you read it, it may spoil your enjoyment of the special when it gets shown. Well, here it is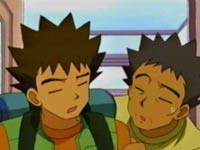 Well Thats about all for today, See Ya
Trivia Report
- 7-12-2001-2:11-EDT - Serebii
---

Again, I am sorry for not updating but something important came up. Anyway, The Trivia Report is up and its a big one this week


Trivia Report Issue 3

I will have more stuff up later today. I promised

Today's Future Episode Synopsis is: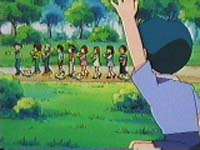 Well Thats about all for today, See Ya
Energy Anatomy
- 7-10-2001-16:31-EDT - Serebii
---

Well, Not Much Today. I have added An Energy Anatomy Page which compares the anatomy of the Original and E Card Energy Cards. Also, I will have the Trivia report up tomorrow. Sorry about the delay

Today's Future Episode Synopsis is: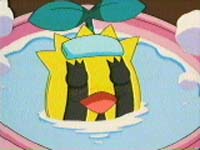 Well Thats about all for today, See Ya
4 Character BIOs
- 7-8-2001-14:59-EDT - Serebii
---

Well Today, I have done 4 new Character BIOs. Well they Are: Yukinari, Mandy, Otoshiand Finally Cherrie. Enjoy them

Today's Future Episode Synopsis is: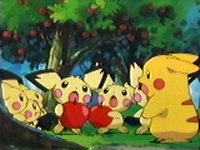 Well Thats about all for today, See Ya
4th Movie: "Celebi: A Timeless Encounter" & "Pikachu's Hide & Seek"
- 7-7-2001-14:59-EDT - Serebii
---

Today, In Japan. The 4th Pokémon Was released In Theatres Nationwide. There were rushes to it. Well Thanks To Xeno Lugia We have been allowed usage Of His Synopsis for both The Main Movie And The Pikachu Short. Here they are, and they cannot be used without his permission. Also Due to This I have updated Bishasu's BIO with all the pokémon he has in the movie. Here they are

Again, I have been given 2 Brand new episode guides with another promise of more from Tyranitar of PokeOL. Today They are: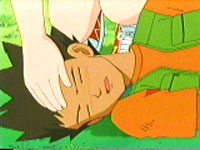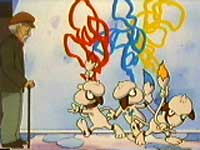 Today's Future Episode Synopsis is: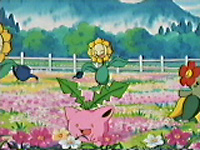 Well Thats about all for today, See Ya
2 New Episode Guides
- 7-6-2001-13:45-EDT - Serebii
---

Well Today you are lucky because I have been given 2 Brand new episode guides with promise of more from Tyranitar of PokeOL (Not in English). These are: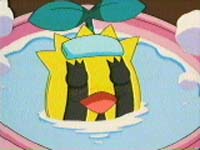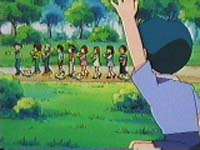 Also today we have a new 'NextOn' image from the Next Japanese episode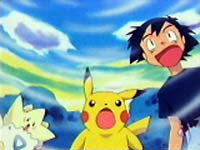 Today's Future Episode Synopsis is: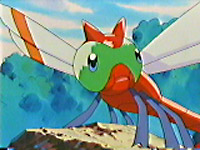 Well Thats about all for today, See Ya
Character BIOs + Animations
- 7-5-2001-14:45-EDT - Serebii
---

To Begin With we will start with todays 4 new Character BIOs which are: Poncho, Captain Aiden, Ethanand Ralph & Emily
Well I have got a brand New Episode Guide thanks to Pokemon Fan of the Bulbagarden Forums. It is from Episode 194 and may spoil your viewing of the show if you read it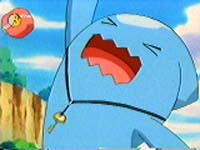 I have made a few more crystal animations, expect more of them soon. Remember these are copyright of Serebii.net and CANNOT be used without permission




Today's and Yesterdays Future Episode Synopsis are:
Well Thats about all for today, See Ya
Character BIOs + Trivia Report
- 7-3-2001-14:15-EDT - Serebii
---

Well today I managed to make 6 new Character BIOs for today. These are of Mateo, The Captain, Rochelle, Bailey, Areal and Willhiema. Enjoy.
Also yesterday I forgot the Trivia Report. Well here it is:

Trivia Trip Issue 2

Today's Future Episode Synopsis is: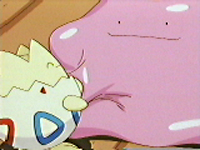 Well Thats about all for today, See Ya
Character BIOs
- 7-2-2001-13:50-EDT - Serebii
---

Just 2 new Character BIOs for today. These are of Lisa (Different Person From Yesterday and Tad. Enjoy.

Today's Future Episode Synopsis are: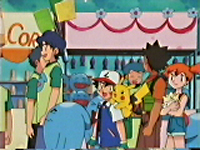 Well Thats about all for today, See Ya
Trainer Anatomy + Character BIOs
- 7-1-2001-02:05-EDT - Serebii
---

Well First Off Don't forget that at 4pm EST today in the Chat Room there is Trivia. Go there and have fun and remember to win.
Secondly, I have made a card anatomy page today dealing with the Trainer Cards. If features the classic design and the new E Card design. Have a look, you will see its more interesting than you think.
Lastly, Just 2 new Character BIOs. These are of Lisa and Duplica. Enjoy.

Today's Future Episode Synopsis are: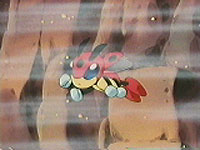 Well Thats about all for today, See Ya