27-02-2015 05:10 GMT / 00:10 EST by Serebii
This update may be amended throughout the day so be sure to check back. If you have any ideas for the site, be sure to send them in
With the generation continuing and Nationals coming up globally, and the Chatroom has been rife with discussion while the WiFi Chatroom has been a place for battles, trades and Friend Safari hunting, so be sure to visit them. Our Forums have also had these discussion and are a bustling trade and competitive section for the games. Be sure to like our FaceBook Page.
Last Update: 19:00 GMT
Edit @ 07:00: Shuffle Event | Edit @ 19:00: Eon Ticket | Edit @ 19:10: European Code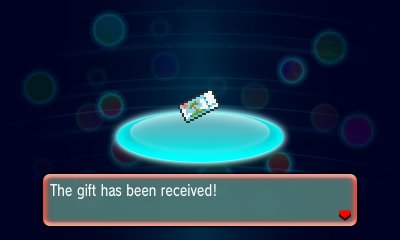 In The Games Department
Pokémon Omega Ruby & Alpha - Eon Ticket
For those of you in North America or Europe who have yet to obtain an Eon Ticket, you are now able to get a Serial Code from the official site which is redeemable until March 2nd 2015. This code is 2015LATIOSLATIAS in North America or POKEMON380381 in Europe. This serial code will allow for you to download the Eon Ticket to the game. This allows you to get Latias in Pokémon Omega Ruby or Latios in Pokémon Alpha Sapphire. You can then share the Eon Ticket through StreetPass for those who don't get it through this manner. If you have already received the Eon Ticket, either through Mystery Gift or through StreetPass, you cannot use this code.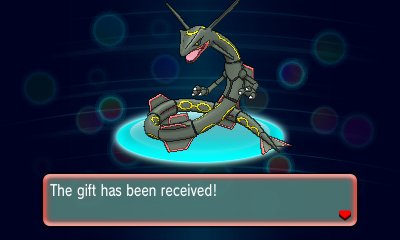 In The Games Department
Pokémon Omega Ruby & Alpha Sapphire - Rayquaza
Further details have been given for the recently announced Shiny Rayquaza event. This event is to be given via Serial Code in various stores across Japan, where you have to show the attendant your 3DS and the Pokémon game you own, while at 7/11 you can receive it through their 7 Spot system. These stores are: The Pokémon Center, Ion, Toys 'R' Us, 7/11, Ito-Yokado, Daiei, Fuji and Apita. You can receive the code from March 14th 2015 to April 12th 2015 while the code is redeemable from March 14th 2015 to May 15th 2015.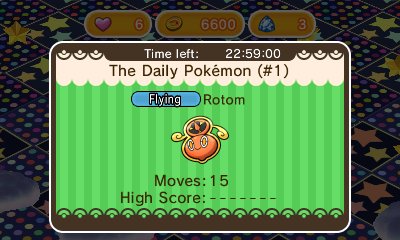 In The Games Department
Pokémon Shuffle - Events
The next special daily challenges is now live. This challenge is for Fan Rotom and will be playable every Friday for the next 3 weeks. In it, you can catch Fan Rotom, who is unavailable outside this challenge. This is running until Saturday at 06:00 UTC and can be played more than once per day. Our Pokémon List has been updated with details of this Pokémon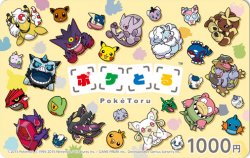 In The Games Department
Pokémon Shuffle - Card
It has been announced that Japan will see two special Pokémon Shuffle pre-paid cards released on March 16th 2015. These cards feature special Pokémon Shuffle designs and give 1000Ą to purchase on the Nintendo eShop, with the possibility of that money being used in Pokémon Shuffle for Jewels. These come in two designs, one being given at 7/11 stores and another at Lawson stores.
| | |
| --- | --- |
| Pokémon | Pokémon |
| | |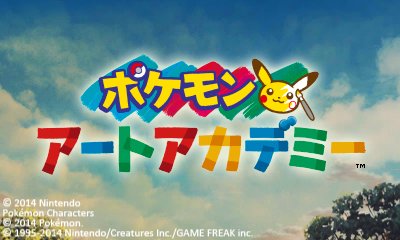 In The Games Department
Pokémon Art Academy
It has been announced that Pokémon Art Academy is to have a price reduction on the Japanese Nintendo 3DS eShop. From March 7th 2015 to March 22nd 2015, the game will be available for 2,736Ą, reduced from the standard 3,909Ą and is being held to commemorate the latest contest which features Hoopa imagery.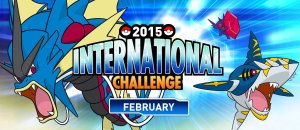 In The Games Department
Pokémon ORAS - Battle Competition
Battling for the latest Battle Competition is now open. This competition is called the 2015 International Challenge and is only for Omega Ruby & Alpha Sapphire and is a Double Battle. In this competition, the rules match the current rules set forth in the Video Game Championships of National Pokédex only without being able to use the standard range of legends. The competition runs from February 27th to March 1st.This competition does not give Championship Points for Play! Pokémon players.