02-12-2018 01:51 GMT / 20:51 EST by Serebii
This update may be amended throughout the day so be sure to check back. If you have any ideas for the site, be sure to send them in
Since the release of Pokémon Ultra Sun & Ultra Moon, the Discord Chat has been rife with discussion, so be sure to visit it. Our Forums have also had these discussion and are a bustling trade and competitive section for the games. Be sure to like our FaceBook Page.
Last Update: 20:15 GMT
Edit @ 09:30: Character Biography | Edit @ 10:15: Episode Pictures | Edit @ 13:10: Pokémon of the Week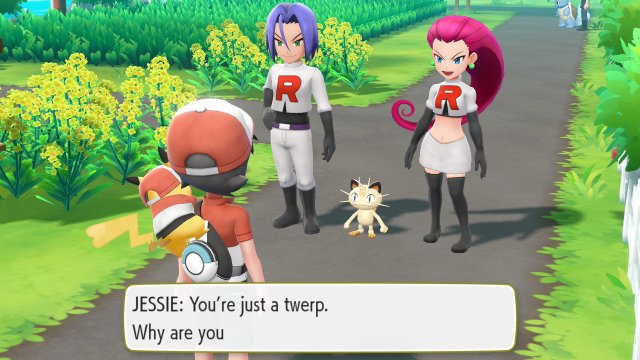 In The Games Department
Pokémon: Let's Go, Pikachu! & Let's Go, Eevee! Coverage Day 16
The games have been out a while and we have covered the vast majority of the game at this point, so our coverage is starting to slow down. If there is anything you wish to see covered, be sure to contact us.
Our Let's Go Pokédex has all the data for all 153 Pokémon in the game while our Pokéarth Section has full details on everything in each route with our Item Database listing full locations of every item in the game. Our Let's Go Section also has full information on everything from special trainers to Catch Combos
Edit @ 20:15: As our results have since been reinforced with a second opinion, the PokéBall Plus section has been updated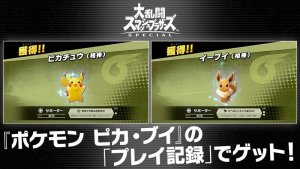 In The Games Department
Super Smash Bros. Ultimate
It has been confirmed that, from December 14th 2018, if you have Pokémon Let's Go, Pikachu or Let's Go, Eevee in your Play Activity on your Nintendo Switch, when you next load up Super Smash Bros. Ultimate, you will get some exclusive Spirits. These Spirits can also be obtained as standard in the game after December 14th but having Let's Go will speed the process up.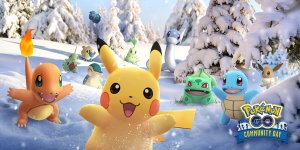 In The Games Department
Pokémon GO - Community Day
The special December 2018 Pokémon GO Community Day weekend-long event is in effect. This runs until Monday December 3rd at 07:00 UTC. During this time period, Bulbasaur, Charmander, Squirtle, Pikachu, Eevee, Dratini, Chikorita, Cyndaquil, Mareep, Larvitar, and Beldum will appear more in the wild, along with their shiny variants. In addition to this, evolving them into their final forms will result in their final evolution knowing their special move, except for Pikachu which has its special move of Surf as standard
In addition to that, there are special bonuses of Double Catch XP, Catch Stardust and Half Incubator Distance which will run in a three hour block for each area. This runs at specific times:
The Asia-Pacific region: December 2nd 12:00 P.M. to 3:00 P.M. JST (GMT +9)
Europe, the Middle East, Africa, and India: December 1st 10:00 A.M. to 1:00 P.M. UTC (GMT +0)
The Americas and Greenland: December 1st 11:00 A.M. to 2:00 P.M. PDT (UTC -8)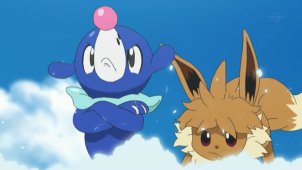 In The Anime Department
Pokémon Sun & Moon - Episode Pictures
As usual, we have done pictures from the episode that aired in Japan today. This episode features Eevee meeting the group after its long voyage to Alola. The AniméDex has been updated with the contents of this episode. Click the picture to go to the gallery but be warned however as they contain spoilers.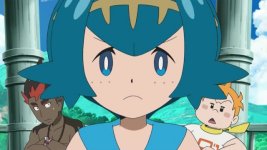 In The Anime Department
Pokémon Sun & Moon - Character Biography
With the episode that has aired in Japan today, we have been able to update Lana's character biography with a new Pokémon that she obtained within today's episode. Be warned as it contains spoilers.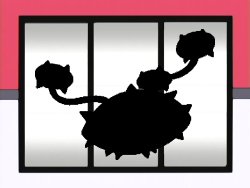 In The Pokémon of the Week Department
Who's That Pokémon
Today marks one hundred & sixth entry into the Generation VII competitive field with a Unova Pokémon. These entries are created by the visitors for the visitors and then compiled by our writers Psynergy, Jellal, & Mcdanger. To get involved, Click here for the discussion forum
Today, we are covering a Pokémon introduced in the fifth generation. By swinging around its three spiky feelers and shooting spikes, it can obliterate an opponent. They attach themselves to cave ceilings, firing steel spikes at targets passing beneath them. It fights by swinging around its three spiky feelers. A hit from these steel spikes can reduce a boulder to rubble. So, here it is, the one-hundred & sixth entry, Ferrothorn