31-05-2018 07:45 BST / 02:45 EDT by Serebii
Be sure to check yesterday's update for news on Pokémon Let's Go Pikachu & Eevee. This update may be amended throughout the day so be sure to check back. If you have any ideas for the site, be sure to send them in
Since the release of Pokémon Ultra Sun & Ultra Moon, the Discord Chat has been rife with discussion, so be sure to visit it. Our Forums have also had these discussion and are a bustling trade and competitive section for the games. Be sure to like our FaceBook Page.
Last Update: 20:21 BST
Edit @ 11:59: Episode Pictures | Edit @ 16:01: Shiny Zygarde Event | Edit @ 16:51: Episode Titles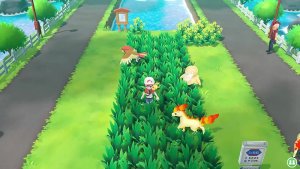 In The Games Department
Pokémon Let's Go Pikachu & Pokémon Let's Go Eevee
Following their reveal yesterday, I have been adding various pages with the details that were given in the Pokémon 2018 Video Game Conference, as well as through a Q&A with the developers following that. As such, the page creation is continuing. If there's any pages you wish to see, be sure to let us know
Edit @ 09:41: Created a page on Connectivity with Pokémon GO
Edit @ 12:21: Created a page on Changed Mechanics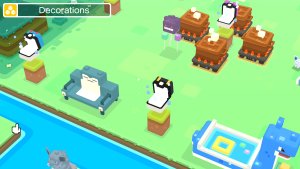 In The Games Department
Pokémon Quest
The free-to-play title, Pokémon Quest, got surprise release and since then we have been playing non-stop to cover the game. If you have any suggestions for pages, be sure to contact us.
Edit @ 07:45: Updated the page on Cooking with some suggested recipes
Edit @ 13:00: Created a page on Quests with details on the main quests
Edit @ 14:56: Updated the page on Quests with details on the challenge quests
Edit @ 18:13: Updated the Location Listings with the final world
Edit @ 19:24: Updated the Location Listings with the post-game
Edit @ 19:48: Updated the Power Stones page with Bingo Bonus
Edit @ 20:21: Created an Evolution page
Edit @ 21:46: Updated the page on Cooking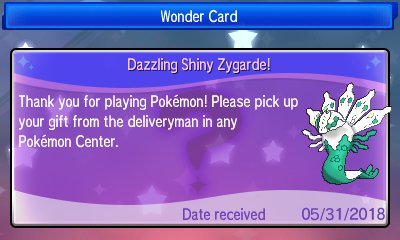 In The Games Department
Pokémon Sun, Moon, Ultra Sun & Ultra Moon - Shiny Zygarde Event
For those of you in Europe and Oceania, the fifth month of the Legendary Pokémon Year events have begun. From now until June 22nd 2018, players will be able to get a Shiny Zygarde in all currently available Generation VII games simply by going through Mystery Gift > Get Via Internet. This distribution differs between Sun & Moon and Ultra Sun & Ultra Moon with the Pokémon being Level 60 in Sun & Moon and Level 100 holding a Gold Bottle Cap in Ultra Sun & Ultra Moon. Our Event Database has full details of this event.
This event is a Zygarde with Aura Break, but it can be made to have Power Construct by having 50 cells in your Zygarde Cube and taking it to Route 16 and assembling it. Do not separate it as it will lose its shiny and act like it has been released.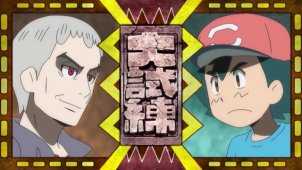 In The Anime Department
Pokémon Sun & Moon - Episode Pictures
As usual, we have done pictures from the episode that aired in Japan today. This episode features Ash's Grand Trial against Nanu. The AniméDex has been updated with the contents of this episode. Click the picture to go to the gallery but be warned however as they contain spoilers.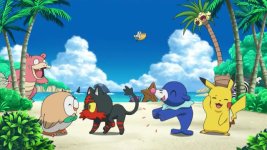 In The Anime Department
Pokémon Sun & Moon - Episode Title
Japanese TV Guides have revealed new episode titles for upcoming episodes of the anime. These episodes are due to air on June 14th & June 21st respectively. The first features a Minior landing near the Pokémon School while the second features Lillie encountering an Alolan Sandshrew while trying to return to Melemele Island.
Episode 1022: Minior and Poipole: A Promise that Got Lost in the Starry Skies!
Episode 1023: A Sandshrew's Storm! An Ice Hole Double Battle!!