06-08-2019 02:00 BST / 21:00 EDT by Serebii
This update will be amended throughout the day so be sure to check back. If you have any ideas for the site, be sure to send them in
Last Update: 22:15 BST
Edit @ 13:27: Episode Titles | Edit @ 14:50: Pokémon Masters | Edit @ 22:15: World Championships Spectator Badges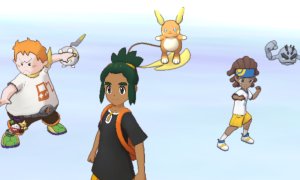 In The Games Department
Pokémon Masters
Following the release of the Special Preview Version in Singapore two weeks ago, the Special Preview Version of Pokémon Masters is now live in Canada on Android devices. This version contains the first 13 Chapters and 60 Sync Pairs. Progress in this version will carry over to the full version upon its release worldwide on iOS and Android which currently has a tentative August 29th release date.
We have been covering this game in full since its release detialing everything presently in the game including Sync Pairs, Sync Stories, Items, Moves, Sync Pair Scouting (Gacha) and much more so check our Pokémon Masters section for full details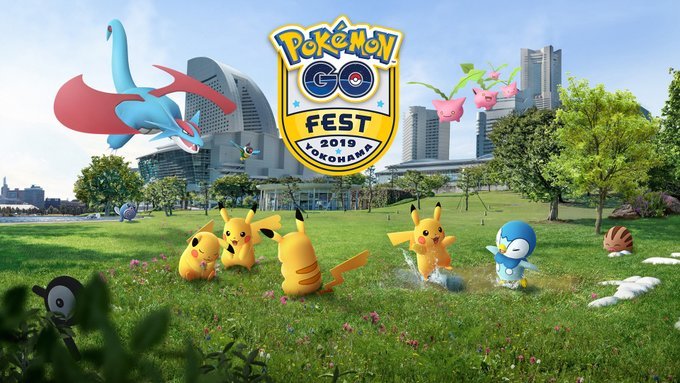 In The Games Department
Pokémon GO
Today is the start of the Pokémon GO Fest in Yokohama and with this, many Pokémon have started to spawn at the event including Pokémon such as Unown and Chatot, alongside the Mythical Pokémon Jirachi in Special Research. With this, some of the Pokémon that can be found in the park will be available in increased amounts worldwide. We're currently cataloguing every element of the event, including the Special Research, as we can so be sure to check our section.
Edit @ 09:17: It has also been confirmed that Giovanni is now PhotoBombing all GO Snapshots at GO Fest Yokohama
Pokémon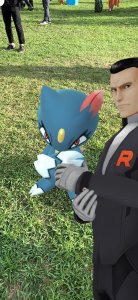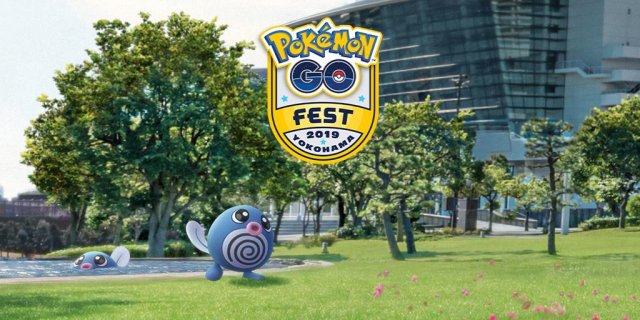 In The Games Department
Pokémon GO
The Pokémon GO Fest Dortmund 2019 Tie-In event has begun worldwide. This event features the increase in spawns of Poliwag and some other GO Fest focused Pokémon, with Shiny Poliwag now being available worldwide as well as unique Field Research for the event. In addition to this, the special hat Pikachu are starting to spawn worldwide With this, the GO Global Challenge has begun. From now until 09:00 UTC on August 12th, players have to get:

Pokémon GO Fest Yokohama event attendees-Complete 2 million research tasks to unlock 3* Catch Stardust
Team Instinct-Complete 25 million research tasks globally to unlock guaranteed 3,000 Stardust per raid
Team Valor-Complete 25 million research tasks globally to unlock 3* Hatch Stardust
Team Mystic-Complete 25 million research tasks globally to unlock 1-hour Star Pieces

If all players complete these, then the bonuses will run from 20:00 UTC August 13th to 20:00 UTC August 20th and there will be a special Suicune Raid Day with Shiny Suicune available during the event on a Raid Day on August 17th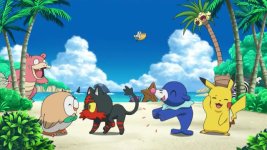 In The Anime Department
Pokémon Sun & Moon - Episode Title
A Japanese TV Guide has revealed the next episodes of the Pokémon Sun & Moon anime. These episodes are due to air on September 1st and September 8th. The first episode features the conclusion of the Top 4 of the Alola League and the second episode features the commencement of the finals match.
Episode 1080: Guzma the Undefeated!
Episode 1081: The Finals! The Ultimate Rival Showdown!!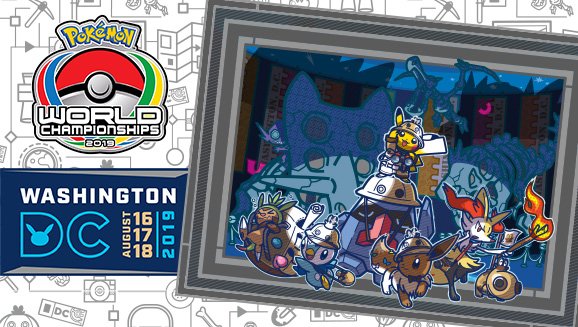 In The Games Department
Pokémon Championship Series
For those of you intending to go to the 2019 Pokémon World Championships in Washington D.C. next week, the Spectator Badges have now sold out. The spectator badges were necessary for entry into the event. At present it's unclear if any further passes will be added