28-06-2019 07:20 BST / 02:20 EDT by Serebii
Be sure to check yesterday's update for Pokémon Masters news. This update will be amended throughout the day so be sure to check back. If you have any ideas for the site, be sure to send them in
Last Update: 23:07 BST
Edit @ 10:30: Pokémon Duel Balance Patch | Edit @ 21:00: Pokémon GO Event | Edit @ 23:07: Pokémon Sword & Shield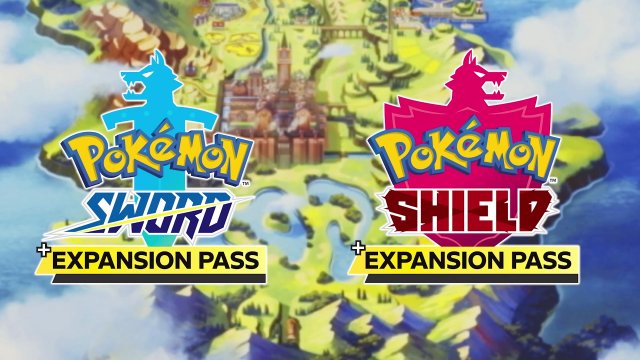 In The Games Department
Pokémon Sword & Shield
Following the recent controversy about Pokémon HOME's connection with Pokémon Sword & Shield and the inability to transfer all Pokémon, The Pokémon Company have put out a statement
Thank you to all of our fans for caring so deeply about Pokémon. Recently, I shared the news that some Pokémon cannot be transferred to Pokémon Sword and Pokémon Shield. I've read all your comments and appreciate your love and passion for Pokémon.
Just like all of you, we are passionate about Pokémon and each and every one of them is very important to us. After so many years of developing the Pokémon video games, this was a very difficult decision for me. I'd like to make one thing clear: even if a specific Pokémon is not available in Pokémon Sword and Pokémon Shield, that does not mean it will not appear in future games.
The world of Pokémon continues to evolve. The Galar region offers new Pokémon to encounter, Trainers to battle, and adventures to embark on. We are pouring our hearts into these games, and we hope you will look forward to joining us on this new journey. .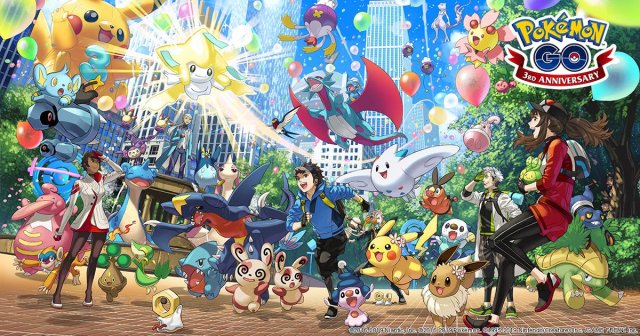 In The Games Department
Pokémon GO
The Pokémon GO Third Anniversary event has begun. This event has three different elements
First, from now Alolan Rattata, Sandshrew, Vulpix, Diglett, Meowth, Geodude, Grimer, and Exeggutor will be available to obtain shiny
From now until July 6th at 20:00 UTC, Pikachu with a party hat will photobomb GO Snapshots taken, and Pichu with a Party Hat will be found in 7km eggs
From June 28th 2019 until September 2nd 2019, new Special Research will be available which will give helpful rewards for players over Level 10. You'll also be able to take down Raid Bosses easier and have extra Premier Balls and Trading Pokémon will cost 25% off the current Stardust
We are compiling full details in our Anniversary Event page. Click the image for full details
Edit @ 21:19: The new Special Research is now live. We're currently cataloguing all elemtns of the research in both the Special Research page and the event page
Edit @ 22:58: We now have complete Special Research listings for this research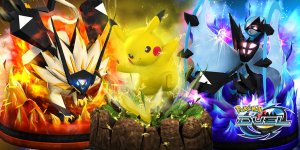 In The Games Department
Pokémon Duel - Z-Powered Update
On Wednesday July 3rd, a new version of Pokémon Duel is being uploaded following a maintenance cycle that ends at 08:00 UTC. This update is Version 7.0.12 and is is set to provide various fixes and new figures. In it, some figures are set to be updated
Mega Gyarados
Increases damage of Hyper Beam from 140 to 160
Mega Swampert
Increases damage of Earthquake from 140 to 170
Increases damage of Ice Punch from 100 to 130
Swampert
Increases damage of Hammer Arm from 140 to 150
Increases damage of Ice Punch from 70 to 80
Toxapex
Increases damage of Venoshock from 120 to 150
Eelektross
Increases damage of Wild Charge from 130 to 150
Eelektrik
Increases damage of Shocking Suction Cups from 70 to 90
Magnezone
Increases MP from 1 to 2
Increases damage of Flash Cannon from 100 to 120
Magneton
Increases damage of Tri Attack from 80 to 100
Increases damage of Tri Attack from 60 to 80
Increases damage of Tri Attack from 40 to 60
Electivire
Increases damage of Thunder Punch from 60 to 130
Electabuzz
Increases damage of Thunder Punch from 50 to 90
Elekid
Increases damage of Power Zap from 20 to 60
Feraligatr
Increases damage of Hydro Pump from 120 to 160
Increases damage of Bite from 70 to 100
Croconaw
Increases damage of Bite from 60 to 80
Totodile
Increases damage of Bite from 60 to 90
Increases damage of Water Gun from 30 to 60
Sharpedo
Increases damage of Noxious Fang from 90 to 110
Increases damage of Ice Fang from 80 to 100
Tentacruel
Increases damage of Tentacle Sting from 100 to 120
Poliwrath
Increases damage of Dynamic Punch from 100 to 130
Poliwhirl
Increases damage of Water Gun from 40 to 70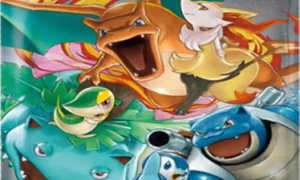 In The Trading Card Game Department
Pokémon Sun & Moon - Miracle Twin Release
Next week, the next set of Pokémon Trading Card Game is released in Japan and today The Pokémon Company put out a full set list. As such, our card listing and the associated Cardex have been updated with the details of this set with translation help from Riyu