09-11-2023 06:01 GMT / 01:01 EST by Serebii.
This update will be amended throughout the day so be sure to check back. If you have any ideas for the site, be sure to send them in.
Last Update: 17:13 GMT
Edit @ 10:20: Pokémon Horizons | Edit @ 16:02: PokéTsume | Edit @ 17:13: Pokémon Sleep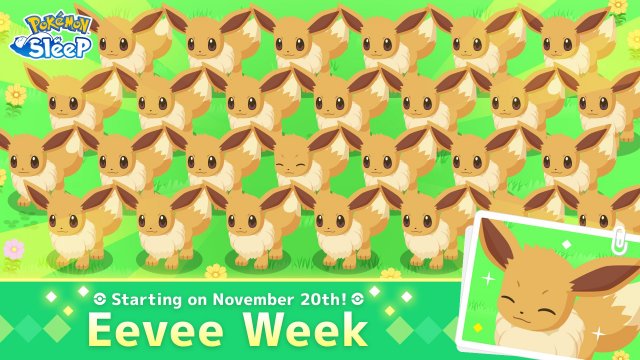 In The Games Department
Pokémon Sleep
The next Pokémon Sleep event has been announced. Eevee Week will run from November 20th 2023 and will feature an increase in spawns of Eeevee and give Eevee Incense as rewards for completing missions. Currently no further details have been given but we'll provide them as they come.
We have begun adding known details to our new Eevee Week section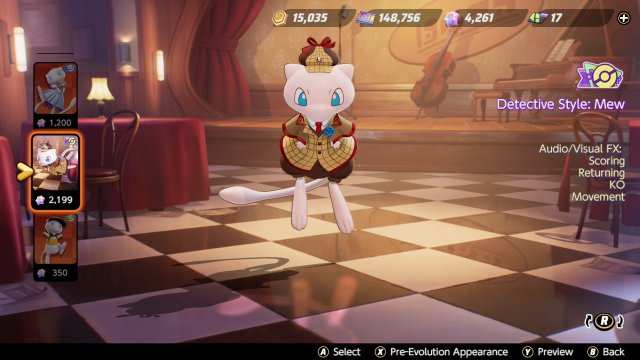 In The Games Department
Pokémon UNITE
Two new pieces of Holowear have been released for Pokémon UNITE. This is the Detective outfit for Mew which cost 2199 Gems and has unique animation for KO, Movement and more
Alongside this, a new colour swap Holowear is live for Snorlax. This is the Concert Style (Pink) version of the Holowear and costs 400 Gems to purchase.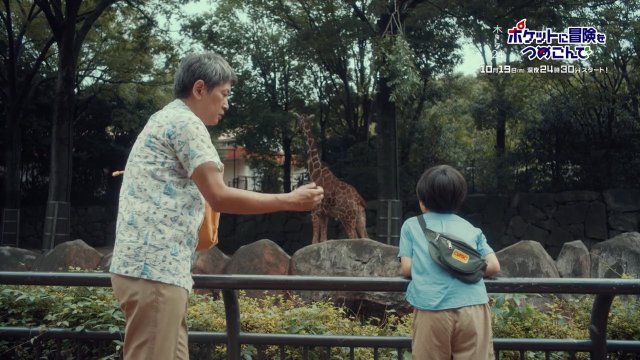 In The TV Department
Cram Adventure In Your Pocket
The latest episode of the TV Drama, PokéTsume, has aired in Japan. This episode featured Madoka trying help out Kogusuri to find a better balance, tricking him with Operation Safari Zone to get him to spend time with his son. We have updated our section with the contents of this episode including Pokémon appearing in the episode. Click the picture to go to the section but be warned however as it contains spoilers.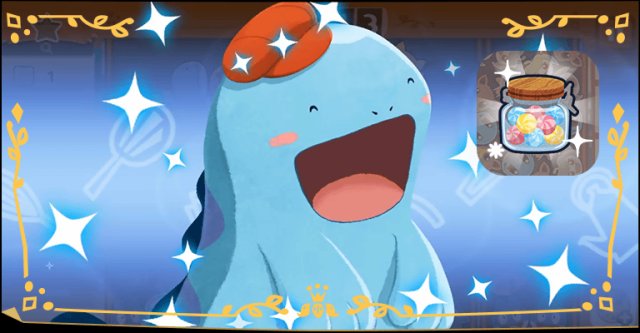 In The Games Department
Pokémon Café ReMix
The next Pokémon Café ReMix Delivery focus has been announced for Pokémon Café ReMix. This will feature the introduction of Quagsire in to the game. It runs from November 3rd 2023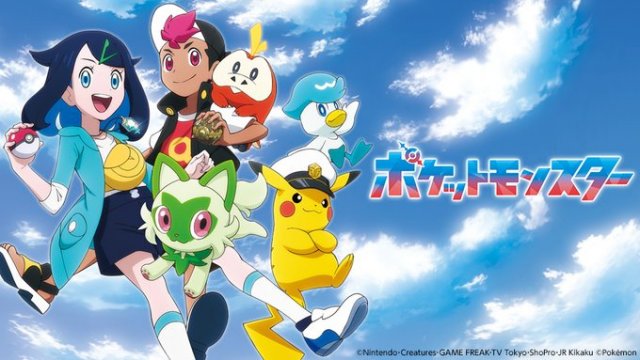 In The Anime Department
Pokémon Horizons - News
It has been confirmed that the new series, Pokémon Horizons, is to be released in the UK on BBC iPlayer and CBBC starting next month, December 2023. At present no exact dates have been given but we'll provide full details as they come
With this, we got a few of the dub titles to start the series and have also learned that the airship used by the Rising Volt Tacklers is called the Brave Olivine in the dub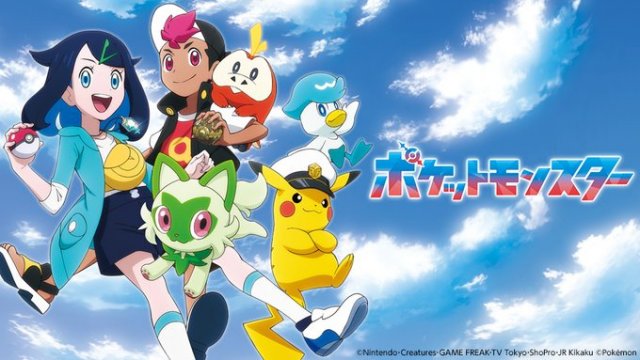 In The Anime Department
Pokémon Horizons - News
A new episode title has been revealed for Pokémon Horizons. This episode is due to air on December 8th
Episode 32: Lapras' Memories of its Companions