OK. To Avoid the current hassles there is this disclaimer for those Who want to use it without permission:
You shall not post this on anywhere for public use
You shall not sell this for public use
Do not replicate and forward without permission
Do not claim this as yours
Do Not Translate it into your language and claim ownership

With her memories awakened, Lillie has overcome her fears of touching Pokémon, so is enjoying hugging & playing with the various Pokémon at the Pokémon School. However, since her memories revealed Faba to have been at fault, Faba is now reacting and is plotting to kidnap Nebby and use it to open Ultra Wormholes to summon the Ultra Beasts. Will he be successful?

Full Guide coming Soon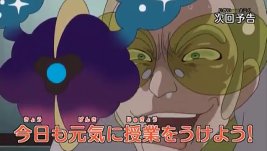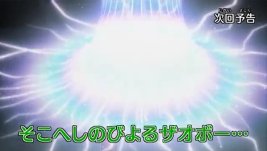 993: TBC!

993: Faba Strikes Back! Nebby Gets Abducted!!



Yes


Ash
Lillie
Mallow
Lana
Sophocles
Kiawe
Professor Kukui
Jessie
James
Hobbs
Lusamine
Gladion
Faba
Wicke
Professor Burnet


Ash:
Lillie:
Mallow:
Lana:
Sophocles:
Kiawe:
Samson Oak:
Jessie:
Rocket:
Lusamine:
Gladion:
Faba:
Special/Other Trainers:
Wild:


Nebby evolves