16-12-2020 06:00 GMT / 01:00 EST by Serebii
This update will be amended throughout the day so be sure to check back. If you have any ideas for the site, be sure to send them in
Last Update: 20:05 GMT
Edit @ 08:28: Café Mix Event Schedule | Edit @ 11:07: Pokémon Masters EX | Edit @ 12:09: Episode Titles | Edit @ 12:36: Special Pokémon Kids Winter Fest Code | Edit @ 20:05: Mr. Mime Ticket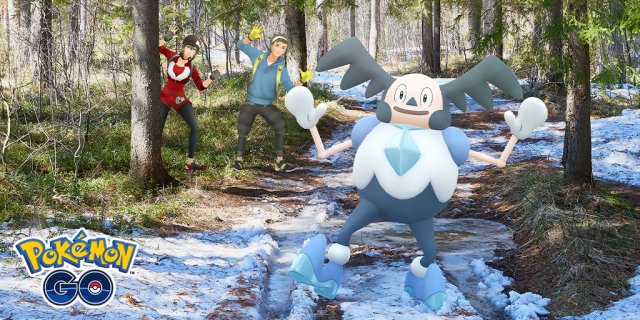 In The Games Department
Pokémon GO
The Ticket for the Special Research for this weekend's event is now live to purchase. This Special Research, "Tap.. Tap... Tappity-Tap..." offers a Special Research Story that gets players a Galarian Mr. Mime, Mr. Mime Candy and a variety of encounters including Alolan Vulpix, Jigglypuff, Chimecho, Incense and Rare Candy. It costs $7.99/Ł7.99. The research will be available from December 19th at 10:00 local time until December 20th at 20:00 local time. Once you start the research, it will remain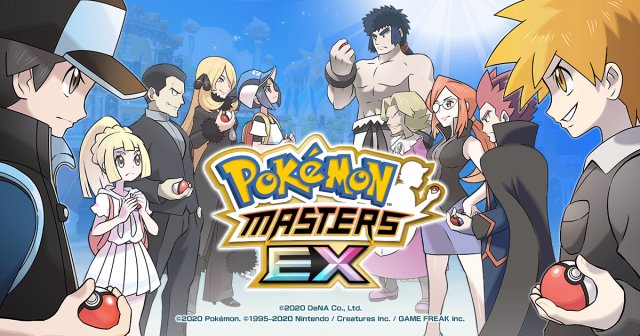 In The Games Department
Pokémon Masters EX
DeNA have outlined some upcoming changes to Pokémon Masters EX
First there will be a change to Stamina with Stamina recovering 1 point every 4 minutes rather than every 6 minutes
Theme Skills will be introduced. These will be tags such as Kanto, Elite Four, Gym Leaders etc. which are activated when two or more Sync Pairs are on a team. If multiple skills match, then all matching effects are activated.
Day Care Limit will be increased from 100 to 200
There will be presents for everyone who logs in after December 24th at 06:00 UTC
On December 28th, the new Champion Stadium update appears, with Johto being the new focus including the Johto Elite Four and Champion. Master Mode will also be added, offering more of a challenge to players
A new Story Event, Season's Greetings will begin on January 1st. This introduces new Sync Pairs in New Years Outfits and players will receive a Special Gift
The Pure Hearts and Rainbow Wings event will begin a repeat run on January 4th 2021 with Silver's Level Cap increasing to Level 130
6 Star EX Skyla Sync Pair Support Rally will begin January 11th 2021 offering 20 3 Star Power Ups, 20 4 Star Power Ups and 20 Custom Power Ups for Skyla
There will also be new Seasonal Sync Pairs added in an event for Valentine's Day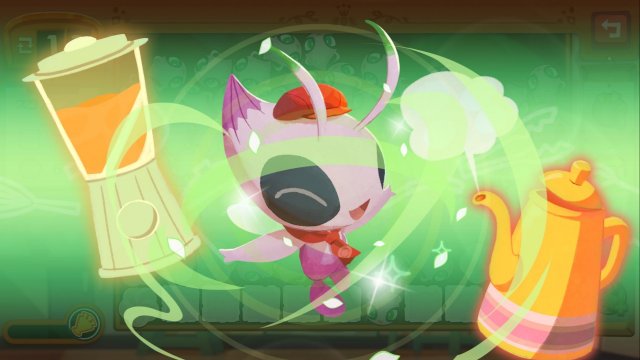 In The Games Department
Pokémon Café Mix
The Pokémon Company have announced that Shiny Celebi is to be distributed to Pokémon Café Mix as part of a special Login Bonus including 7,000 Golden Acorns. This will run for all players from December 23rd through January 31st to promote the release of the movie Secrets of the Jungle.
The upcoming Special Customer schedule has also been released:
Scorbunny: December 30th - January 4th
Sobble: January 4th - January 9th
Grookey: January 9th - January 13th
Chansey : January 13th - January 27th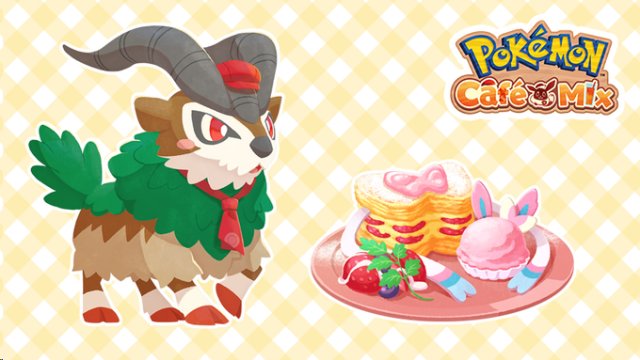 In The Games Department
Pokémon Café Mix
Pokémon Café Mix has received an update. This update has added 50 new Regular Order stages, with the addition of Gogoat & various new gimmicks and offerings. We're currently compiling details for all these updates so be sure to keep checking back
Edit @ 08:28: Edit @ 08:11: Updated the Pokémon, Offerings, Gimmicks & Regular Orders pages with all the new details. It's confirmed the next batch of orders will be released on December 30th.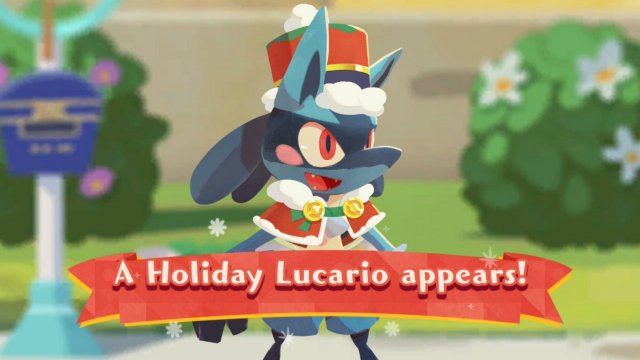 In The Games Department
Pokémon Café Mix
The next event has begun in Pokémon Café Mix. This event is the Lucario Holiday Team Event Event and adds a Lucario with a Holiday Outfitto the game as a Special Customer. Complete the tasks as a Team to earn stars to befriend it and level it up. It runs until December 30th 2020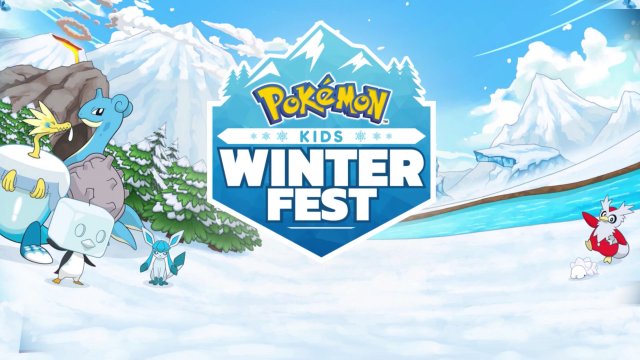 In The Pokémon Department
Pokémon Winter Fest
The Pokémon Company International have been kind enough to provide to use with a code to use in Pokémon Kids Winter Fest to unlock the Legendary Pokémon, Zygarde. This code will work in all regions and languages. The code is Serebii.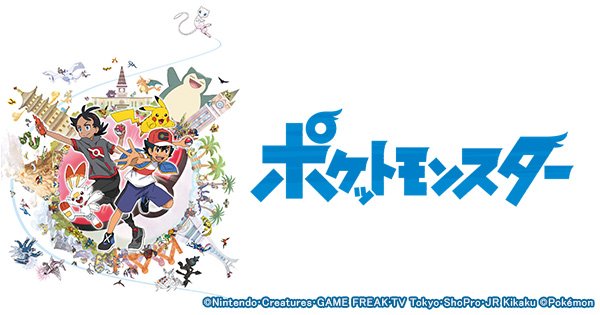 In The Anime Department
Pokémon Journeys - News
A new set of Episode Titles have been released by a Japanese TV Guide. These episodes are due to air on January 15th, 22nd and 29th respectively
Episode 1140: The Great Farfetch'd Trial!
Episode 1141: Hands-On Agriculture Studies! Where is Diglett?!
Episode 1142: Getting a Legend?! Search for Suicune, the Guardian Deity of Water!!