OK. To Avoid the current hassles there is this disclaimer for those Who want to use it without permission:
You shall not post this on anywhere for public use
You shall not sell this for public use
Do not replicate and forward without permission
Do not claim this as yours
Do Not Translate it into your language and claim ownership

As Ash is the league champion of the Alola Region, the time has come for the special exhibition match. With his identity now revealed, Professor Kukui battles as him, not as the Masked Royal. With Kukui being not just the local Pokémon Professor but a trainer with many victories, the battle is to be tense. Will Ash manage to succeed in the battle?

Full Guide coming Soon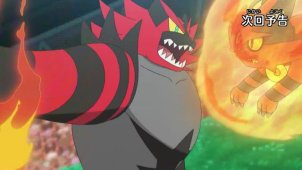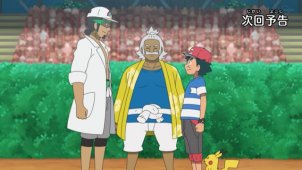 1084: Exhibition Unmasked!

1084: Final Battle! Ash VS Kukui!!



Yes


Ash
Lillie
Mallow
Lana
Sophocles
Kiawe
Professor Kukui
Gladion
Professor Oak
Delia Ketchum
Lusamine
Faba
Wicke
Professor Burnet
Hau
Hala
Olivia
Nanu
Hapu


Ash:
Lillie:
Mallow:
Lana:
Sophocles:
Kiawe:
Professor Kukui:
Gladion:
Hau:
Special/Other Trainers:
Wild:


Ash's exhibition match with Kukui begins