Sunday: Pokémon WiFi Reminder + Pokémon of the Week
27-02-2011 08:03 GMT / 03:03 EST by Serebii
Make sure to check yesterday's update for the English Item names. I'll ammend this update with the Pokémon of the Week, and anything else that may come, later today. With the run up to Pokémon Black & White in the rest of the world, the Chatroom & WiFi Chatroom have been a major hub for discussion & trade respectively so be sure to visit them.
Last Update: 19:01 GMT
Edit @ 13:09; Pokémon's 15th Birthday | Edit @ 19:01; Pokémon of the Week. Sorry for the delay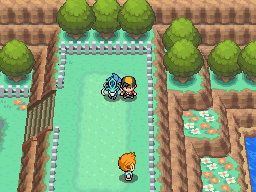 In The Games Department
Pokémon Diamond, Pearl, Platinum, HeartGold & SoulSilver - WiFi Event
For those of you with Diamond, Pearl, Platinum, HeartGold or SoulSilver, the final leg of Legendary Trio of Johto WiFi event is about to end. This week has offered the download of the Shiny Suicune in America, Europe, and Australia. This Suicune will end at the end of the day (GMT+0 (7pm EST, 4pm PST)) so be sure to get it while you still can. This beast, like the others, when transferred to Pokémon Black & White, allow you to get Zoroark when you put it through the Transfer Machine.
In The Games Department
Pokémon's 15th Anniversary
I originally wasn't going to note this, but many people have reminded me to do it. Today, February 27th, marks the 15th anniversary of the release of Pokémon Red & Pokémon Green in Japan, thus making the franchise a good 15 years old. Since then, it has spawned dozens of games and has become the second most successful video game series of all time, and with Black & White on the way next week, it's likely to get even bigger.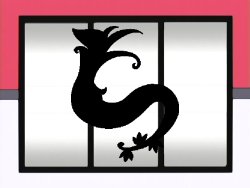 In The Pokémon of the Week Department
Who's That Pokémon
Today marks the fifth entry into the Generation V competitive field with the beginning of a three week special to tie in with next week's release of Pokémon Black & White. These entries are created by the visitors for the visitors and then compiled by our writer Reno. To get involved, Click here for the discussion forum. Today, we are covering a Pokémon introduced within fifth generation. It intimidates its foes by raising its head high and it can paralyse its foes with its glare. So here it is, the eighth featured Pokémon, Serperior.