Sunday: Pokéarth Update & Pokémon of the Week
30-11-2008- 12:01 GMT / 07:01 EST by Serebii
Tomorrow we start our usual Christmas celebrations so be sure to check back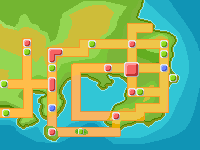 In The Pokéarth Department
Kanto Enhancements
In the two days since I launched Pokéarth, I've been listening to opinions and they have all agreed it is a great addition. However, there were a few concerns about the region of Kanto within it. These concerns being that all three generations Kanto is in being shown on one page, which caused the page to be large despite anchored links. To that end, I've ammended Pokéarth with new subsections. While the main Kanto section will still contain all three generations, you will now be able to access sub-sections within the main Kanto section allowing you access to pages just for the first generation, or the second, or the third making it much easier to find things if you only have say FireRed. Click the Kanto picture to go to its Pokéarth sub-section: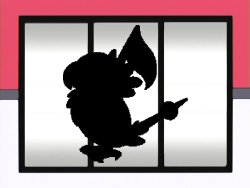 In The Pokémon of the Week Department
Who's That Pokémon
Once again going into the 4th Generation Competitive Battling strategies, we are covering our ninetieth Pokémon. The Pokémon we are covering today is the first Parrot Pokémon first revealed in the run-up to the release of the nineth movie in Japan; Chatot. Chatot is unique in that its signature attack; Chatter, allows you to record your own voice for Chatot to mimic, even as it's cry. So here it is, the ninetieth featured Pokémon, Chatot.