30-04-2015 07:15 GMT / 02:15 EDT by Serebii
This update will be amended throughout the day so be sure to check back. If you have any ideas for the site, be sure to send them in
With the generation continuing and Nationals coming up globally, and the Chatroom has been rife with discussion while the WiFi Chatroom has been a place for battles, trades and Friend Safari hunting, so be sure to visit them. Our Forums have also had these discussion and are a bustling trade and competitive section for the games. Be sure to like our FaceBook Page.
Last Update: 23:36 BST
Edit @ 10:42: Pachirisu Distribution | Edit @ 11:45: Episode Title | Edit @ 13:08: Episode Pictures | Edit @ 23:36: Battle Competition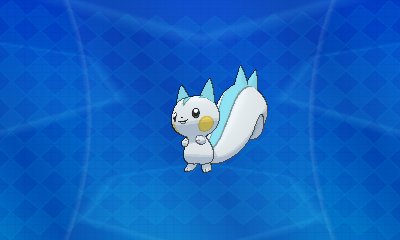 In The Games Department
Pokémon Omega Ruby & Alpha Sapphire - Nationals Gift
Every year, when you go to the National Championships, you will get the opportunity to download a special gift distribution of a Pokémon. It has been confirmed that in the German National Championships, running on the 16th & 17th of May 2015, you will be able to download a special Pachirisu based on the 2014 World Champion, Sejun Park's Pachirisu, which he used to help claim victory in the World Championships last year. This Pachirisu is Level 50 with its Hidden Ability Volt Absorb and the moves Nuzzle, Follow Me, Super Fang & Protect. It is highly likely that this distribution will also run in the UK Nationals on May 30th/31st, Italian Nationals on June 13th & 14th and probably the US Nationals in July, but these have yet to be confirmed. The Event Database has been updated with details of this event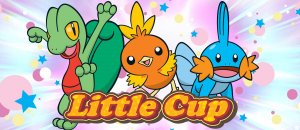 In The Games Department
Pokémon ORAS - Battle Competition
The next Battle Competition has been announced. This competition is called the Little Cup and is only for Omega Ruby & Alpha Sapphire and is a Sinlge Battle competition. In this competition, you can only use Pokémon that are unevolved, but can evolve so Pokémon like Charmander, Pichu, Magby, Noibat etc. but not Charmeleon, Pinsir, Gyarados, Kangaskhan etc. All Pokémon are lowered to Level 5 for the competition and you cannot use the Eviolite item or the moves Sonic Boom or Dragon Rage. Registration runs from May 14th until May 21st while the competition runs from May 22nd to May 24th. All entrants receive 1000 PokéMiles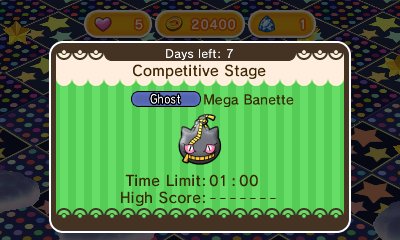 In The Games Department
Pokémon Shuffle - Events
A brand new challenge has begun on Pokémon Shuffle. This challenge is a timed one and has the top 10,000 players in Europe, 20,000 players in North America and 50,000 players in Japan earn a Banettite for their Mega Banette. If you don't rank in the top amounts, you will earn a Jewel. It runs from today, April 30th 2015 to May 7th at 05:00 UTC. Our Pokémon List & Location List have both been updated with details of this Pokémon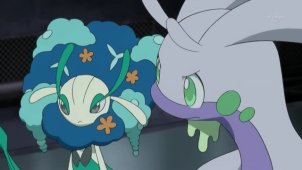 In The Anime Department
Pokémon XY - Episode Pictures
As usual, I have done pictures from the episode that aired in Japan today. This episode features the conclusion of last week's episode with Goodra having to defend its old homestead against Team Rocket. The AniméDex has been updated with the contents of this episode. Click the picture to go to the gallery but be warned however as they contain spoilers.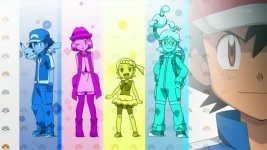 In The Anime Department
Pokémon XY - Episode Titles
The TV Tokyo website has revealed another episode title for an upcoming episode. This episode is set to air on June 4th and will feature the new character Shota and his Treecko
Episode 878: A Best-of-Three Rival Battle! Aim Towards Tomorrow!!