Battle Pass
The Battle Pass is a feature in Pokémon UNITE that rewards you for completing a variety of missions. Some of these missions are Daily Missions while others are weekly and seasons
The Battle Pass gives you a variety of rewards including HoloWear, Clothing items and general items and these are all obtained through earning points in the missions.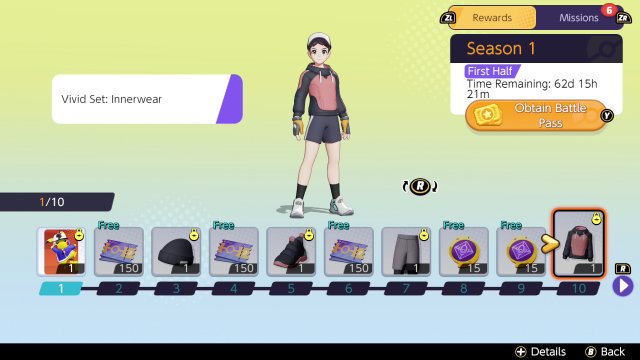 Battle Pass Bonuses
While some elements of the Battle Pass are free, others will require you to purchase a Premium Pass in order to obtain the rewards. This pass costs Aeos Gems which can be earned from events or purchased in the in-game shop.
There are two options for purchase. One is the standard Premium Pass which offers you access to the rewards while Premium Pass Plus will increase your Battle Pass Level by 10.
The Premium Pass costs 490 Gems while the Premium Pass Plus costs 985 Gems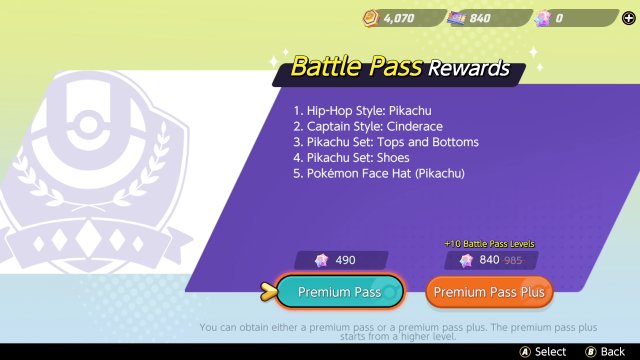 List of Battle Pass Seasons