Wednesday: HGSS Coverage Day 21 + Dungeon Details
30-09-2009- 09:52 BST / 04:52 EDT by Serebii
Since Heart Gold & Soul Silver has been announced, the Chatroom & WiFi Chatroom have been booming with discussion & trade respectively so be sure to visit them.
Welcome to Day Twenty One of our coverage of the games Pokémon Heart Gold & Soul Silver. This update may be ammended several times over the day so be sure to check back. As the coverage is almost over, it is probable that not much will be added but there is still a variety of things to write pages about. Be sure to check the past two week's updates for stuff as well.
It's been almost three weeks of non-stop HeartGold & SoulSilver Coverage. I hope you have enjoyed it. There's still more to come, but daily HGSS additions may not continue for much longer
Last Update - 09:52 BST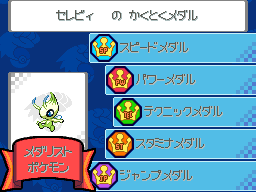 In The Games Department
HeartGold & Soul Silver - Pokéthlon
As promised, I have updated the Pokéthlon page to include details on the museum rooms at the basement of the Pokéthlon Dome as well as the high scores for each of the Pokéthlon events. Expect more details added soon. Click the picture to go to the page.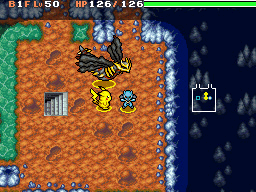 In The Games Department
Mystery Dungeon - Explorers of Sky - European Date
Yesterday, Nintendo of Europe revealed the European release date for the upcoming Mystery Dungeon game; Explorers of Sky. This game is the third game in the current Mystery Dungeon trilogy and features a variety of new dungeons and more accessible Pokémon such as Shaymin. It is due in Europe on November 20th 2009. Click the picture to go to our complete Explorers of Sky section.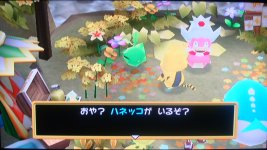 In The Games Department
Pokémon Mystery Dungeon - Adventure Squad Series - Pokémon Passwords
Continuing our coverage of Pokémon Mystery Dungeon's Adventure Squad Series on WiiWare, I have updated the Password Page to include two new passwords for a variety of Pokémon. These Passwords are for Spiritomb and Metagross, both of levels above 40 to make things easier should you get stuck. Click the picture to go to the Password Pokémon Page