Available Pokémon
In Pokémon Sleep, there are a variety of Pokémon you will be able to find on the islands while you sleep. These Pokémon will be registered to your Sleep Style Dex based on how you sleep and how strong your Snorlax is.
If you befriend the Pokémon by using cookies to make them reach their Friendship Points, you will be able to obtain them as Helper Pokémon. Each Pokémon has got their own stats, Main Skills and Level Up Skills as you bond with them, and they can even evolve.
To Level Pokémon up, you need to feed them Dream Shards after you have completed Sleep Style Dex Goals. Evolving them requires Candy and for them to reach specific levels as well
Pokémon also have Energy that gets used up as the day progresses. This affects the effectiveness of their help throughout the day and can be improved using items such as Energy Pillow or vaious Main Skills.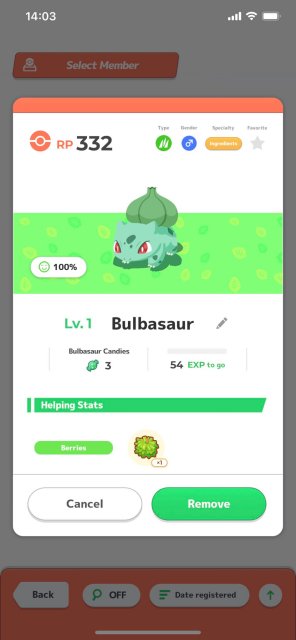 List of all Available Pokémon