31-10-2019 06:00 GMT / 02:00 EDT by Serebii
This update will be amended throughout the day so be sure to check back. If you have any ideas for the site, be sure to send them in
Last Update: 23:12 GMT
Edit @ 07:02: Sales Data | Edit @ 16:26: Christmas Merchandise | Edit @ 20:00: Cobalion Raids | Edit @ 23:12: Research Breakthrough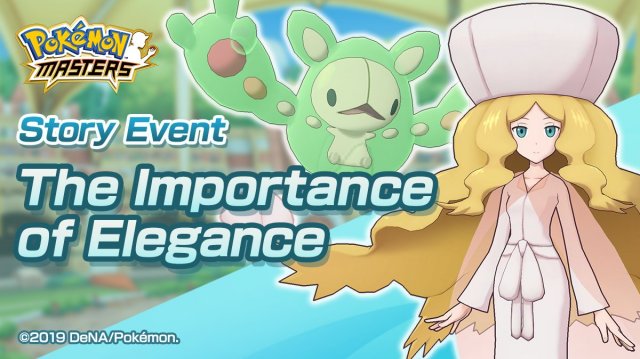 In The Pokémon Department
Pokémon Masters
The next Story Event for Pokémon Masters is now live. This event is the "The Importance of Elegance" and features a short story featuring Caitlin, as well as a new Sync Pair Scout banner that increases the chance of getting the newly added Sync Pair, Caitlin & Reuniclus. This event runs for just over two weeks until November 14th 2019. We're currently collating all elements of this event in our event section so click the image to go to the page
In addition to this, the Sync Pair Stories featuring evolution of Brendan & Treecko are now avialable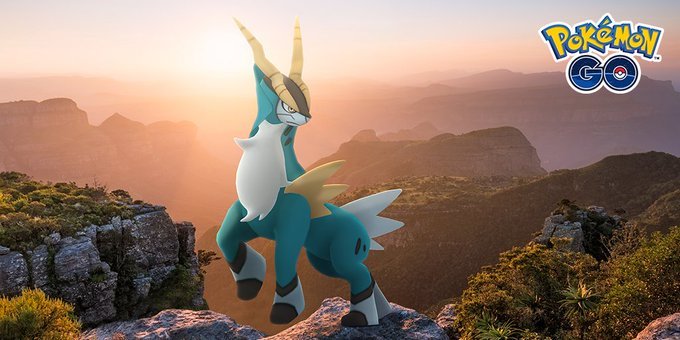 In The Games Department
Pokémon GO
Niantic have announced the next Pokémon GO Level 5 Raid. After the Regis leaves Raid Battles on Monday, the Legendary Pokémon Cobalion will be available in Raid Battles until 21:00 UTC on November 26th 2019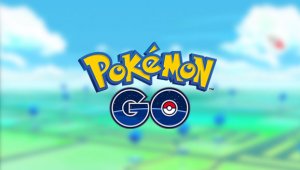 In The Games Department
Pokémon GO
Some further information has been revealed about the upcoming Research Breakthrough for completing a week of research in November and December. The Research Breakthrough Pokémon as of November 1st at 20:00 UTC will be one of the following Pokémon: Articuno, Zapdos, Moltres, Kyogre or Groudon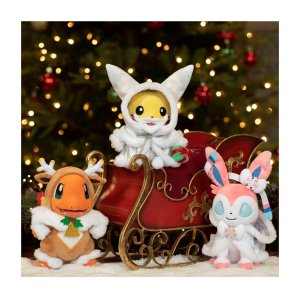 In The Merchandise Department
Pokémon Christmas
The Pokémon Company International have announced the next line of merchandise available in the US Pokémon Center online store. This line contains various christmas related merchandise including Charmander dressed as a reindeeramong various other pieces of merchandise. The following is available as of tomorrow:
Pokémon Holiday Lights Poké Plush—Snuggle up on the couch with these festive Pokémon plush featuring Pikachu, Sylveon, and Charmander.
Poké Ball String Lights—Decorate your home or tree with this set of 10 Poké Ball string lights.
Pokémon Holiday Poké Ball Tree Topper—Complete your tree decor with this Poké Ball Tree Topper, a perfect accent for a home full of Trainers.
Pikachu & Eevee Pokémon Holiday Tree Skirt—This red tree skirt comes complete with white trim and an image of an iconic Pokémon duo: Pikachu and Eevee.
Eevee Pokémon Holiday Ornament—This adorable 3-D ornament features a winking Eevee holding a silver bell adorned with holly.
Eevee Pokémon Holiday Plush Hat—This soft plush hat comes in classic green with Eevee ears, an Eevee silhouette pattern, and an embroidered Eevee on the faux fur trim.
Eevee Pokémon Holiday Plush Stocking—With an Eevee silhouette pattern, embroidered detailing, and faux fur trim, this stocking is perfect for holding small gifts.
Eevee Pokémon Holiday Fleece Throw—Cuddle up by the fire with this soft fleece blanket showing Eevee surrounded by holly and peppermint candies.
Pokémon Holiday Socks—These festive red and green socks are adorned with images of either Pikachu or Eevee.
Holiday Crew Neck Sweatshirts—Stay warm in stylish sweatshirts featuring Pikachu, Vulpix, and Delibird.
Pikachu & Eevee Pokémon Holiday 2019 Pins & Greeting Card—Send season's greetings to family and friends with a festive card that comes paired with Pikachu and Eevee pins.
And the following will be coming soon
Delibird Holiday Express Figures—A special line of collectible train cars provides quintessential decor for the winter season. Trainers can look forward to collecting each of the four train cars: the Pikachu Engine Figure, Dragonite Flatcar Figure, Alolan Vulpix Boxcar Figure, and Slowpoke Caboose Figure.
Pokémon TCG: Pokémon Holiday Lights Playmat—Grookey, Scorbunny, and Sobble gather around a snow-covered tree with Pikachu and friends on this must-have playmat for any Pokémon TCG fan!
Pokémon Holiday Lights Postcards (10-Pack)—Send a warm greeting with these colorful postcards.
Pokémon Holiday Lights 15 oz. Mug—Enjoy a cup of hot cocoa or other favorite holiday treats with this ceramic mug.