30-11-2017 06:13 GMT / 01:13 EST by Serebii
This update may be amended throughout the day so be sure to check back. If you have any ideas for the site, be sure to send them in
Since the release of Pokémon Ultra Sun & Ultra Moon, the Chatroom & Discord Chat has been rife with discussion while the WiFi Chatroom has been a place for battles & trades, so be sure to visit them. Our Forums have also had these discussion and are a bustling trade and competitive section for the games. Be sure to like our FaceBook Page.
Last Update: 19:43 BST
Edit @ 11:06: Episode Pictures | Edit @ 19:43: Oceania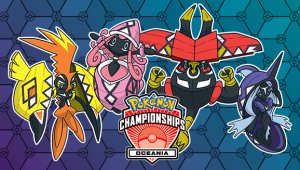 In The Games Department
Pokémon International Championships
Some further details have been officially confirmed for the Oceania International Championships. These will be held on February 9th through 11th at the Sydney Olympic Park in Exhibition Hall D. There is a player cap of 600 for VGC and 600 for TCG and registration will go up soon.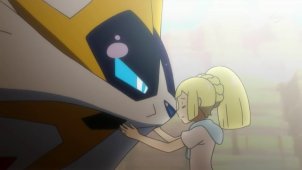 In The Anime Department
Pokémon Sun & Moon - Episode Pictures
As usual, we have done pictures from the episode that aired in Japan today. This episode features Ash & Co. arriving at the Altar of the Sunne. The AniméDex has been updated with the contents of this episode. Click the picture to go to the gallery but be warned however as they contain spoilers.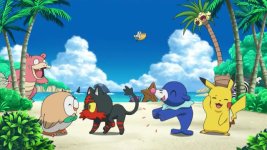 In The Anime Department
Pokémon Sun & Moon - Episode Title
The TV-kun magazine has revealed the next episodes titles for upcoming episodes of the Pokémon Sun & Moon anime. This episode is set to air in Japan on December 21st and 28th respectively. The first features the fallout of the Ultra Beast incident while the second episode features Samson Oak talking about Komala in time for Jigglypuff to appear and cause trouble
Episode 998: Thank You, Solgaleo! You are Our Nebby!!
Episode 999: A Strong Sleeper: Komala's Secret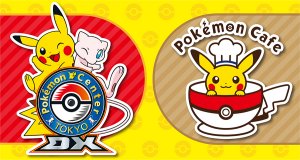 In The Pokémon Department
Pokémon Center Tokyo DX
A new Pokémon Center store has been announced. This store is Pokémon Center Tokyo DX and will open up in the 5th floor of the Nihonbashi Takashimaya SC East Building in Tokyo. This Pokémon Center will also come with a Pokémon Café which will have Pokémon themed beverages and food, as well as special gifts exclusive to it. This store is currently set to open on March 14th 2018