Naomi

Picture
Name
Role
Base Rarity
Naomi
Strike
☆☆☆
Obtaining Methods
Pokédex Entry
Flavor Text
Naomi
She is a Trainer who travels and loves to experience the unique features of different regions. There are many photos of her activities on her social media.
Mindscape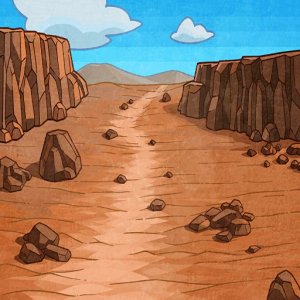 Naomi's Pokémon
Naomi & Sandslash

Picture
Name
Focal Move Type
Weakness

English:
Sandslash
Japan:
Sandpan
サンドパン
French:
Sablaireau
German:
Sandamer
Korean:
고지

Passive Skills
Sand Shelter: Protects the user from damage from a sandstorm.
Surging Sand 5: Powers up the user's moves during a sandstorm.
Sand Blaster 5: Powers up the user's sync move during a sandstorm.
Theme Skills
Ground Strike - Raises allies's Attack and Sp. Atk by 15 when using Ground-type attacks
Alola: Raises allies's Attack and Sp. Atk by 2
Sunglasses: Raises allies's Attack and Sp. Atk by 2.
Expedition Skills
Fiery + 2
Standard Max Level (Lv. 150) Stats
HP
Attack
Defense
Sp. Atk
Sp. Def
Speed
509
190
97
353
97
309
4 Star Stats
549
210
117
373
117
329
5 Star Stats
589
230
137
393
137
349
5 Star Max Potential Stats
629
250
157
413
157
369
Moves
Name
Type
Category
Max Power
Accuracy
Move Slots
Target
Mud Shot
39-46
95
2 (Gauge)
Opponent
Lowers the target's Speed
X Sp. Atk
2 (Max Uses)
Self
Sharply raises the user's Sp. Atk
Earth Power
99-118
100
3 (Gauge)
Opponent
Has a very small chance of lowering the target's Sp. Def.
Vacation Vibes!
2 (Max Uses)
Self
Raises the user's Speed by 2 stat ranks. Raises the user's critical-hit rate by 1 stat rank.
Sync Moves
Name
Type
Category
Max Power
Target
Must-See Ground Beam
250-300
Opponent
No additional effect
Sync Grid
| | | | | |
| --- | --- | --- | --- | --- |
| Name | Effect | Energy Requirement | Sync Orb Requirement | Sync Move Level Requirement |
| HP 10 | HP 10 | 0 | 5 | 1 |
| Sp. Atk 5 | Sp. Atk 5 | 0 | 5 | 1 |
| Defense 5 | Defense 5 | 0 | 5 | 1 |
| Sp. Atk 5 | Sp. Atk 5 | 0 | 5 | 1 |
| Sp. Def 5 | Sp. Def 5 | 0 | 5 | 1 |
| Speed 5 | Speed 5 | 0 | 5 | 1 |
| Sp. Atk 5 | Sp. Atk 5 | 2 | 24 | 1 |
| Mud Shot: Power 3 | Mud Shot: Power Up 3 | 3 | 36 | 1 |
| Mud Shot: Power 3 | Mud Shot: Power Up 3 | 3 | 36 | 1 |
| Speed 5 | Speed 5 | 2 | 24 | 1 |
| Mud Shot: Power 3 | Mud Shot: Power Up 3 | 3 | 36 | 1 |
| Defense 5 | Defense 5 | 2 | 24 | 1 |
| Mud Shot: Accuracy 5 | Mud Shot: Accuracy Up 5 | 3 | 36 | 2 |
| Mud Shot: Move Gauge Refresh 3 | Move: Mud Shot Has a chance (40%) of charging the user's move gauge by one when a move is successful. | 7 | 84 | 2 |
| Shifting Sand | Raises the user's evasiveness by 1 stat rank during a sandstorm. | 8 | 96 | 2 |
| Soothing Sand 1 | Restores the user's HP whenever its Pokémon takes an action during a sandstorm. | 8 | 96 | 3 |
| Sands of Time 1 | Quickly charges the move gauge during a sandstorm. | 8 | 96 | 3 |
| HP 10 | HP 10 | 2 | 24 | 1 |
| Sp. Def 5 | Sp. Def 5 | 2 | 24 | 1 |
| Defense 5 | Defense 5 | 2 | 24 | 1 |
| Sp. Atk 5 | Sp. Atk 5 | 2 | 24 | 1 |
| Mud Shot: Power 3 | Mud Shot: Power Up 3 | 3 | 36 | 1 |
| Mud Shot: Power 3 | Mud Shot: Power Up 3 | 3 | 36 | 1 |
| Mud Shot: Power 3 | Mud Shot: Power Up 3 | 3 | 36 | 2 |
| Vacation Vibes!: MP Refresh 2 | Move: Vacation Vibes! Has a chance (30%) of restoring one MP of the user's move when that move is successful. | 7 | 84 | 2 |
| Speed 10 | Speed 10 | 4 | 48 | 2 |
| Ramming Speed | The more the user's Speed is raised, the more it powers up the user's moves. | 10 | 120 | 3 |
| Double Down 5 | Powers up sync moves that are super effective. | 10 | 120 | 3 |
| Sp. Def 5 | Sp. Def 5 | 2 | 24 | 1 |
| Antitoxin | Prevents the user from getting poisoned or badly poisoned. | 5 | 60 | 1 |
| Earth Power: Power 3 | Earth Power: Power Up 3 | 3 | 36 | 1 |
| Speed 5 | Speed 5 | 2 | 24 | 1 |
| Earth Power: Power 3 | Earth Power: Power Up 3 | 3 | 36 | 2 |
| Earth Power: Move Gauge Refresh 3 | Move: Earth Power Has a chance (40%) of charging the user's move gauge by one when a move is successful. | 7 | 84 | 2 |
| Earth Power: Power 3 | Earth Power: Power Up 3 | 3 | 36 | 2 |
| Superduper Effective 2 | Powers up moves that are super effective. | 8 | 96 | 3 |
| Earth Power: On a Roll 3 | Move: Earth Power Raises the chance of lowering stat values with the additional effects of moves. | 10 | 120 | 3 |
| Dauntless | Sp. Atk cannot be lowered. | 5 | 60 | 1 |
| HP 10 | HP 10 | 2 | 24 | 1 |
| Speed 5 | Speed 5 | 2 | 24 | 1 |
| Earth Power: Power 3 | Earth Power: Power Up 3 | 3 | 36 | 1 |
| Brain Sync 3 | Powers up the user's sync move when its Sp. Atk is raised. | 8 | 96 | 2 |
| X Sp. Atk: MP Refresh 2 | Move: X Sp. Atk Has a chance (30%) of restoring one MP of the user's move when that move is successful. | 7 | 84 | 2 |
| Earth Power: Power 3 | Earth Power: Power Up 3 | 3 | 36 | 2 |
| First Aid 2 | Restores the user's HP by approximately 20% of its maximum HP the first time it is in a pinch each battle. | 8 | 96 | 3 |
| Sp. Atk 20 | Sp. Atk 20 | 7 | 84 | 3 |
| Must-See Ground Beam: Power 25 | Must-See Ground Beam: Power Up 25 | 5 | 60 | 3 |
| Must-See Ground Beam: Power 25 | Must-See Ground Beam: Power Up 25 | 5 | 60 | 3 |