Drasna

Picture
Name
Role
Base Rarity


Drasna
Tech
☆☆☆☆☆
Obtaining Methods
Mindscape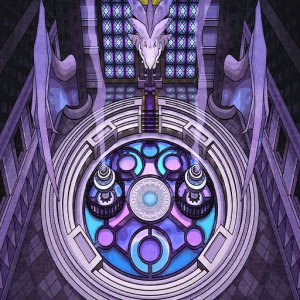 Drasna's Pokémon
Drasna & Dragalge

Picture
Name
Focal Move Type
Weakness

English:
Dragalge
Japan:
Dramidoro
ドラミドロ
French:
Kravarech
German:
Tandrak
Korean:
드래캄

Passive Skills
Superduper Effective 5: Powers up moves that are super effective.
Super Freebie 9: Applies the Free Move Next effect to the user when its move is super effective.
Team Sp. Atk Down Immunity: The Sp. Atk cannot be lowered for all allied sync pairs.
Theme Skills
Dragon Tech - Raises allies's Attack and Sp. Atk by 12 when using Dragon-type attacks. Raises the maximum HP of all allied sync pairs by 12
Kalos: Raises allies's Attack and Sp. Atk by 1. Raises the maximum HP of all allied sync pairs by 1
Elite Four: Raises allies's Attack and Sp. Atk by 1. Raises the maximum HP of all allied sync pairs by 1
Free Spirit: Raises allies's Attack and Sp. Atk by 1. Raises the maximum HP of all allied sync pairs by 1.
Expedition Skills
Soothing + 3
Fiery -1
Standard Max Level (Lv. 150) Stats
HP
Attack
Defense
Sp. Atk
Sp. Def
Speed
667
236
165
436
222
351
5 Star Max Potential Stats
767
276
205
476
262
391
Moves
Name
Type
Category
Max Power
Accuracy
Move Slots
Target
Draco Meteor
136-163
90
3 (Gauge)
Opponent
Sharply lowers the user's Sp. Atk
Sludge Bomb
92-110
100
3 (Gauge)
Opponent
Has a moderate chance of leaving the target poisoned.
Toxic
90
2 (Gauge)
Opponent
Leaves the target badly poisoned
Simply Charming!
1 (Max Uses)
Self
Raises the user's Sp. Atk by 4 stat ranks. Raises the user's critical-hit rate by 2 stat ranks. Applies the Supereffective Next effect to the user.
Sync Moves
Name
Type
Category
Max Power
Target
Infinite Smile Dragon Pulse
200-240
Opponent
This attack's power increases when the target is poisoned or badly poisoned.
EX Sync Effect: Power * 1.5
Sync Grid
| | | | | |
| --- | --- | --- | --- | --- |
| Name | Effect | Energy Requirement | Sync Orb Requirement | Sync Move Level Requirement |
| HP 10 | HP 10 | 0 | 5 | 1 |
| Sp. Atk 5 | Sp. Atk 5 | 0 | 5 | 1 |
| Defense 5 | Defense 5 | 0 | 5 | 1 |
| Sp. Atk 5 | Sp. Atk 5 | 0 | 5 | 1 |
| Sp. Def 5 | Sp. Def 5 | 0 | 5 | 1 |
| Speed 5 | Speed 5 | 0 | 5 | 1 |
| HP 10 | HP 10 | 2 | 24 | 1 |
| Defense 5 | Defense 5 | 2 | 24 | 1 |
| Sp. Def 5 | Sp. Def 5 | 2 | 24 | 1 |
| Draco Meteor: Power 3 | Draco Meteor: Power Up 3 | 3 | 36 | 1 |
| Draco Meteor: Power 3 | Draco Meteor: Power Up 3 | 3 | 36 | 1 |
| Draco Meteor: Accuracy 5 | Draco Meteor: Accuracy Up 5 | 3 | 36 | 2 |
| Draco Meteor: Power 3 | Draco Meteor: Power Up 3 | 3 | 36 | 1 |
| Draco Meteor: Move Gauge Refresh 3 | Move: Draco Meteor Has a chance (40%) of charging the user's move gauge by one when a move is successful. | 7 | 84 | 2 |
| Toxic: BOGO 9 | Move: Toxic Applies the Free Move Next effect to the user when its move is successful. | 10 | 120 | 3 |
| Toxic: Move Gauge Refresh 3 | Move: Toxic Has a chance (40%) of charging the user's move gauge by one when a move is successful. | 7 | 84 | 2 |
| Hit Poisoned Opp: Stat ? 9 | Lowers one of the target's following stats by 1 stat rank at random when the user's attack move is successful against a poisoned or badly poisoned opponent: Attack, Defense, Sp. Atk, Sp. Def, Speed, accuracy, or evasiveness. | 10 | 120 | 3 |
| Sp. Atk 5 | Sp. Atk 5 | 2 | 24 | 1 |
| Speed 5 | Speed 5 | 2 | 24 | 1 |
| Draco Meteor: Power 3 | Draco Meteor: Power Up 3 | 3 | 36 | 1 |
| Draco Meteor: Accuracy 5 | Draco Meteor: Accuracy Up 5 | 3 | 36 | 2 |
| Draco Meteor: Power 3 | Draco Meteor: Power Up 3 | 3 | 36 | 1 |
| Toxic: Move Gauge Refresh 3 | Move: Toxic Has a chance (40%) of charging the user's move gauge by one when a move is successful. | 7 | 84 | 2 |
| Defense 10 | Defense 10 | 4 | 48 | 2 |
| Adrenaline 1 | Reduces the sync move countdown by 1 the first time the user's sync move is used each battle. | 10 | 120 | 3 |
| Toxic Power 3 | Powers up the user's moves when the target is poisoned or badly poisoned. | 10 | 120 | 3 |
| HP 10 | HP 10 | 2 | 24 | 1 |
| Defense 5 | Defense 5 | 2 | 24 | 1 |
| Sludge Bomb: Power 3 | Sludge Bomb: Power Up 3 | 3 | 36 | 1 |
| Sludge Bomb: Power 3 | Sludge Bomb: Power Up 3 | 3 | 36 | 1 |
| Sludge Bomb: Power 3 | Sludge Bomb: Power Up 3 | 3 | 36 | 2 |
| Sludge Bomb: Move Gauge Refresh 3 | Move: Sludge Bomb Has a chance (40%) of charging the user's move gauge by one when a move is successful. | 7 | 84 | 2 |
| Toxic: Ramp Up 2 | Move: Toxic Raises the user's Sp. Atk by 2 stat ranks when its move is successful. | 10 | 120 | 3 |
| Quick Cure | Removes the confused, flinching, and trapped conditions from the user the first time they are inflicted each battle. | 7 | 84 | 2 |
| Virulent Toxin 5 | Powers up the user's sync move when the target is poisoned or badly poisoned. | 10 | 120 | 3 |
| Sp. Def 5 | Sp. Def 5 | 2 | 24 | 1 |
| Antitoxin | Prevents the user from getting poisoned or badly poisoned. | 5 | 60 | 1 |
| Speed 5 | Speed 5 | 2 | 24 | 1 |
| Sp. Atk 5 | Sp. Atk 5 | 2 | 24 | 1 |
| Sludge Bomb: Power 3 | Sludge Bomb: Power Up 3 | 3 | 36 | 1 |
| Sludge Bomb: Power 3 | Sludge Bomb: Power Up 3 | 3 | 36 | 1 |
| HP 20 | HP 20 | 4 | 48 | 2 |
| Simply Charming!: MP Refresh 2 | Move: Simply Charming! Has a chance (30%) of restoring one MP of the user's move when that move is successful. | 7 | 84 | 2 |
| Simply Charming!: Hit and Heal 9 | Move: Simply Charming! Applies the Gradual Healing effect to the user when its move is successful. | 7 | 84 | 2 |
| Simply Charming!: Brain Gain 9 | Move: Simply Charming! Increases the user's Special Moves Up Next effect by 1 rank when its move is successful. | 10 | 120 | 3 |
| Sharp Entry 1 | Raises the user's critical-hit rate by 1 stat rank when it enters a battle. | 10 | 120 | 3 |
| Infinite Smile Dragon Pulse: Power 25 | Infinite Smile Dragon Pulse: Power Up 25 | 5 | 60 | 3 |
| Infinite Smile Dragon Pulse: Power 25 | Infinite Smile Dragon Pulse: Power Up 25 | 5 | 60 | 3 |