Birthday Features
Setting Birthday
For many games, Pokémon has been doing features on your birthday. While the DS and 3DS consoles had you set your birthday into the console settings itself, this feature doesn't exist on the Nintendo Switch. As such, by the Pokémon Center in Wedgehurst, a person will talk about horoscopes and ask for your birthday. This will set your birthday in the game.
When it's your birthday, there are some special elements that will happen.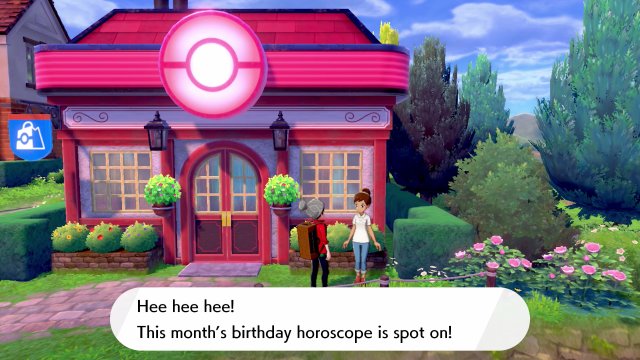 Pokémon Center Birthday
The first of which is the classic. The first time you enter a Pokémon Center on your birthday, it will be dark and a special animation of confetti will appear. The Pokémon Center Nurse will then wish you a happy birthday and a special Poké Ball cake will appear on the screen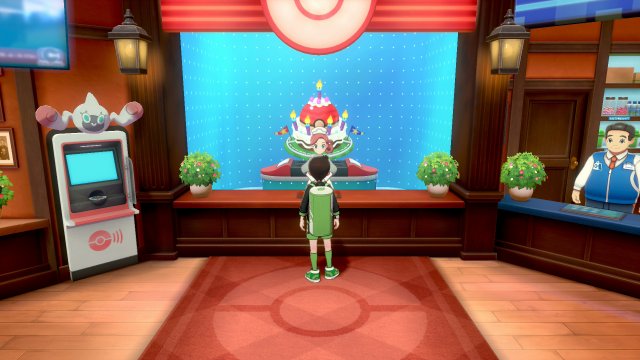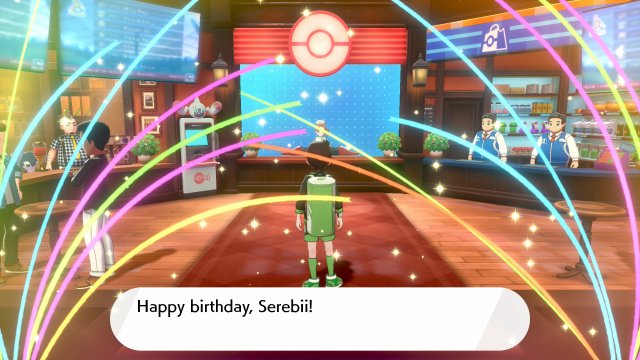 Curry Birthday
The next feature is one that is new to Pokémon Sword & Shield. Whenever you make a Curry in your Pokémon Camp, the special confetti animation will also appear over the curry and the left-hand curry will have a candle on it.